Boys of Bosnia
April 14, 2017
They were like vultures, slowly picking at you until you couldn't take it anymore. Taming them was near impossible, so how did I manage to do it? With my charm, great sense of humor, and choppy English accented Bosnian, I made friends with all of them, but it took me a whole month to build up the courage. But, let us start from the beginning and how I ended up in the third world country of Bosnia and Herzegovina.

When I first met the boys of Bosnia, I was scared, I was nervous, but I was also excited for new opportunities. They did things different than back at home, but I just had to find a way to figure them out. They would never open up, always yelling or complaining, and not very sentimental. In the first weeks of my trip, every time I would see them I would be greeted with a Balkan accented,"what's up Mich-i-gan?" And everyone would erupt in laughter. I would always reply in Bosnian, smile, and then we would continue on to our game of handball. But, of course they wouldn't ever let me play and I just sat on the bench, or they put me in goal as they hurled the balls at me, one after another. Then I would have to go and fill everybody's water bottle at the pump.

Since there was no one else in the city to play with, I was stuck with these guys. I would later learn that they weren't as tough as they seemed. I decided to take a chance, and started to fight back a little, and it paid off. Instead of them all ganging up on me, they were now started to treat me as a friend. I even got to the point where they were offering me their own cigarettes (which I promise I did not smoke) and took me out at night to see the shops, clubs, and hangout spots. By the last day that I was there, I had them all circling around me and saying bye to me.

I know it may seem like they treated me horribly at first, but these boys made my summer the most memorable one I've had my whole life. If I had decided to never change the way I went about during those five weeks, I would've never had the same experience.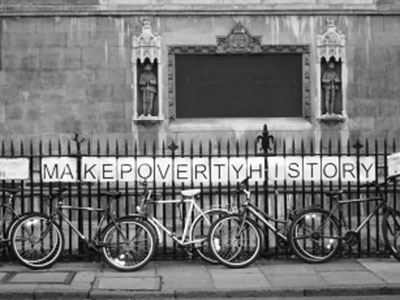 © Katherine S., Agoura Hills, CA