This is who I am
April 13, 2017
My name is Arabela. I've gone through a lot in my seventeen years of life, but I've powered through it all. I've had many goals, long-term and short. As with many children, I've changed my mind about what I wish to do for the rest of my life. I've lived a complex life and I have decided to further my education and accomplish my goals to honor my family.
I am not the average individual , I have been a part of many unique opportunities in my life, I have had to overcome many things such as loss and ever-present disappointment, and I have always stood by my family, working as hard as I can to make our lives better. I have come a long way since I was that lone toddler in the pink coat. I always fight to do my best at work and at school, while always making time to improve upon my homemaking skills. Engagements aside, I always find time to pursue my passions, such as art and writing.
My story begins when I was a young girl growing up in Columbia, Missouri. My and my family lived only a few blocks away from my primary school. My mother would walk me to school every day. She would always tell me about our Spanish heritage and would even teach me parts of the language. Eventually, day quit his job and we were forced to move to Barnett, Missouri right next to my grandparents. I was difficult adjusting, but I managed. After a few years here, my mother passed away and that damaged us all. We always had each other though and have been able to overcome her loss. Today I am trying to become more and more like her everyday, and that includes going to college and pursuing my career.

At this moment, I am very interested in achieving a biology major at the university I will attend this fall. I have always been interested in the life sciences. Many college students change their majors after their first year. My alternative to this major would be one in psychology; the mind is just as interesting. My career choice is not set in stone right now. I have been interested in biology ever since I use to go butterfly hunting with a net.

I have taken biology courses in highschool that have been fairly exciting and have prepared me for the courses I plan on taking. My biology teacher has great faith in me for whatever career I choose. I am ready for the challenges that await me.

In my life I have had to overcome many challenges. I moved and lost my friends. My mother died and I had to take on all of her responsibilities. I've had to put up with distasteful relative who have put me through a great unpleasantness. I have also had to fight to get everything done, which can really be a struggle when all you want to do is enjoy yourself before you grow up.

I believe my strengths are in my perseverance and faith that everything will turn out alright. I am a committed student and a committed worker. I can write essays at ease, play piano, play the melodica, write stories, sketch/paint, and run 30 minutes straight, every day. I can do many things as long as I put in conscious effort and believe in myself.

As a student my GPA has never dropped below a 3.0. I've had a few bumps here and their. I have taken many dual credit courses even though I couldn't always afford them. I am a proud ALPHA student. I am the captain of our Quiz Bowl team. Lastly I have made won several awards for my academic prowess, especially the honor role.
Overall I have come a long way and am willing to power through everything to accomplish my goals. I have learned a lot about myself over the last few months of my life. I will still always try to honor my family and make sure future generations have the same opportunities that life has granted me overtime. Thank you for reading my essay.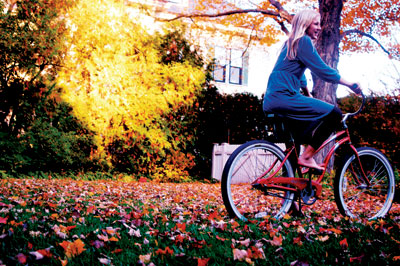 © Emma H., Exeter, NH