Hi, My Name Is Oblivious
March 30, 2017
Seventeen months ago, I was Oblivious. I was oblivious to the type of person you were. We never talked- the most we ever interacted was the occasional brief locking of eyes- I never got a taste of what you were like. I didn't care. You were just another leaf in the wind, another star in the sky, an interchangeable part- a puppet that would soon be manipulated out of my life by a deity. Time passed without a single word.

Five months ago, I became Curious. Curious to see how your voice would sound in harmony with mine. Sparked by my interest, we began to converse more and more, until it came to a point where we seized every opportunity to talk to one another. Beginning to realize how painful life would be without you, I began to rely on you, then the inevitable- I began to like you.

Four months ago, I became Giddy. Giddy with the feeling that this affection was blossoming into a love, and that this feeling was reciprocated. We were both stuck at that awkward stage where nothing, yet everything, seemed to be progressing. Life seemed to revolve around the two of us- a romance, centered around the two infatuated protagonists. At this point, it seemed clear. You were my Juliet, and I had so much to explore.

Three months ago, I became Impatient. Impatient with the fact that our situation seemed aimless- there was something, something, we both knew we lacked. And it clicked. A title. Here, I asked you out, and then it was official- you were mine, and I yours.

Two months ago, I became Delirious. Delirious with the blur of the line distinguishing love from lust. This was, without doubt, our peak. I began to wonder what shape our hands would form when interlocked, what your lips would feel like against mine. What a shame- this could have gone so far.

This was when it all came crashing down.

One month ago, I became Distracted. Distracted with the purity of another girl; distracted, because of the unscalable wall of flaws I had not yet noticed about you. This wall, at one point I thought had not existed, came crashing down on me, brick by brick, until I was finally forced to swallow the fact that the flawless girl I had once loved was riddled with mistakes.

It was then, one week ago, when you became Conscious. Conscious of my nonexistent feelings for you, evident from the weeks gone by without a single word. It was then you decided to strip me of my title, insisting that I didn't deserve it. You were right, I didn't. I deserved so much more.
Now, I am Regretful. Regretful of everything I did; regretful of everything I could have done better. It is here when I realize that it was I who was enveloped in flaws.

One month from now, I will be Disgusted. Disgusted with the fact that I had the guts to fall in love with someone like you. You, who'd loved me until the very end. You, who'd trusted me without a second thought. You, who were too good for me.

Seventeen months ago, I should have stayed Oblivious.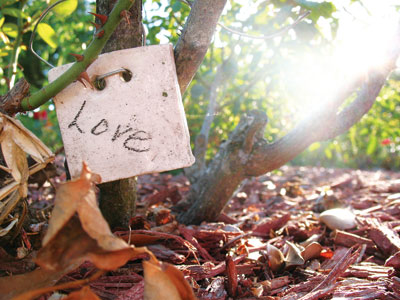 © Danielle L., League City, TX