Warning Shots
March 29, 2017
Cold fresh air picks at the small hairs on our skin as our feet drag along the ground. The crunch of leaves and our uneven breath being all that you can hear as we make our way to who knows where through the trees. Awhile back we had crawled through a fence, well, attempted to crawl because my leg had gotten stuck for a little bit. I can still hear the way that Lauren had laughed as she tried to help me off of the ground with my leg still caught.

Lauren stands next to me, her arms wrapped securely around my own out of fear one of us will trip. Her dog, with his small legs and his light brown body, scurries from left to right just ahead of us. It's October and the leaves on the trees are dying in the most beautiful manner and blasts of color surround us. All I can think is, "What if we get caught?" I'm not sure why I felt that way at the time, maybe I just didn't want anyone to assume we were doing something wrong. Or maybe I just didn't want our moment of peace to be taken away from us.

The dead deer who was already being plagued by decay laid on the ground. The small, poor animal's stomach appeared as though it had been ripped away from its' remains. That alone raised my heartbeat even more than it already had been throughout my body. When we got to the small pond in a clearing of the trees all my worries left me. Lauren looked over at me and smiled as we talked about little nonsenses that were going on in school and in our homes. Her dog, Finn, seemed indecisive about entering into the cool waters of the pond. I thought of throwing her ball into the water thinking maybe it would help her choose, but it didn't. Now we were stuck with a ball floating away and a pup who wanted it but would not commit. Lauren and I gently picked the pup up and set her in deeper water forcing her to swim to get the ball as we waited just in case she couldn't make it. When Finn came back to shore all she wanted us to do was throw the ball back into the water. So we did, over and over until she was tired.

On our way back to the field where we were originally supposed to be, a friend of Lauren's had spotted us. And me, being a skeptical person of not only strangers but also teenage boys, I became nervous. Not wanting to lose the attention I was getting from my best friend, I stood a little closer to her. I was thankful we were both cold when she once again attached her arms to mine. We made our way down the dirt road still slightly out of breath from our previous encounter, trying to explain what had even happened not only to ourselves, but also to the boy who had joined us. The adrenaline slowly flowed out of our veins as we continue walking away, happy to be free from all troubles that occurred. That was until out of nowhere something emerged from the bush.

The sound of feminine screams and a boys laughter filled the air as a pheasant flew in front of Lauren and I. We gripped onto each other like our lives depended on it. Completely aware of the pheasant's presence the boy held his tongue as we got closer just so he could see our reaction. Finn had stopped to look back at us, having heard our screams. I felt my chest, noticing that once again my heartbeat had increased. Lauren and I unwilling began to walk back down the path knowing we were running out of time to arrive back at the field. Getting back to the field for me meant getting taken home and being separated from my best friend. The last thing her and I wanted. When the field came into sight Lauren had fished her phone out of her back pocket getting ready to call her mother. The boy from before had departed as we walked arm and arm slowly to the field. The chills from before still haunted my skin.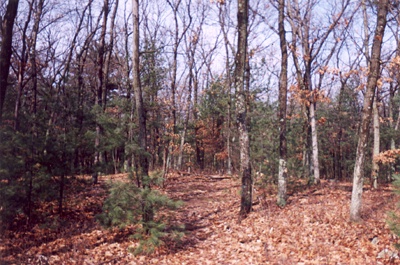 © Todd C., Wilmington, MA