The Beach
March 16, 2017
Every year my family goes to the cape. My aunt and uncle have a house in Falmouth so we usually go there for the beach. My whole family goes, my cousins, grandparents, aunts, uncles, everyone. The last time we went though we all rented a house closer to the beach. It was nice, it had a salt marsh to kayak on and it was close enough to the center of town. I had to share a room with my cousin, which I didn't mind. My brothers and other cousin shared a room together too down the hall. The house spelt like the beach and had a spiral staircase going into the basement, where all our rooms were. We never made our own food, we always got take out or went out to eat. Our vacations are always a treat.

I always am excited to go on vacation with my whole family. I see that some of my friends are not as close to their families as I am with mine. Having a family that genuinely wants to be with each other is nice. We can always count on each other to help one another out. We always have a good time together.

We always went in July around my dad's birthday and we never stayed longer than a week. Everyone is always excited to go at first but by the end of the week we were all sick of each other and ready to go home. When we went to the beach, everyone set up their chairs in a half circle. The ice cream truck would sometimes drive by and we would get ice cream. Usually once we were at the beach we stayed there and did not go back up to the house unless we absolutely had to. The pavement would always be so hot that you had to run on your toes so your feet wouldn't get burnt. At the end of the day we would all go back to the houses and watch a movie. A comedy of course because no one would actually pay attention or stay awake to see the ending.

My grandmother loves having company. She lives a mile away from me and always wants the whole family to be together. My grandfather use to go to the cape with his sisters, Mary Jane and Gerry since they were kids. Mary Jane and Gerry never got married or had kids, it's kind of nice actually. Instead of having one grandmother on my dad's side it's like we have three. They are the most generous people I know.

My dad's brother and his kids, Clara and Carter, use to go on vacations all the time with us but he got divorced and we don't see him as much. My aunt, Suzy, is my dad's sister and she has a house in Falmouth we all use for the beach. Her daughter, Jaclyn is only two years old and we see her all the time. There's a fifteen year age gap between us sometimes I will babysit but ever since she was born we have seen more of Suzy.

Clara is my cousin, she is a year younger than me and probably the one I get along with the most. We use to be closer when we were younger but we have drifted apart over the years. After her parents got divorced we don't see each other as much. Her brother, Carter, is three years younger than me. Carter never talks but we never were that close anyways. My youngest brother, Harry is the life of the party. He loves to joke around with everyone, he is outgoing and loud. He could literally talk to anyone. My other brother Chris is the one that always gets made fun of. He use to think it was funny but now he just gets mad at everyone. My brothers and I use to be close too but we each have our own things going on.

Someone always ended up unhappy with the choice of restaurant or movie. With so many people though it's hard to find something that will make everyone happy. You could always tell who it was too. They wouldn't talk to anyone or they just looked annoyed with everyone there. They would make passive-aggressive comments and play on their phone. I remember there were more unhappy people towards the end of the trip. I think part of it was not only did that person not get their way but they were sick of the rest of us. I know that after one week alone with my family I was always ready to go home. No one ever complained that we didn't stay long enough. After the week away with each other, the next time the whole entire family would be together would be Christmas.

I love my family, but there is such thing as too much family time. We would see each other individually after that, but never the whole 20 of them all together. I do wish we went on more vacations together but people have jobs and school. My family is close for a group that isn't always around each other, but as we all got older it was no secret that we didn't make as much as an effort to be with each other. I know at the end of the day thought that my family can definitely count on each other when needed. We can go months without seeing each other and pick off right where we left off.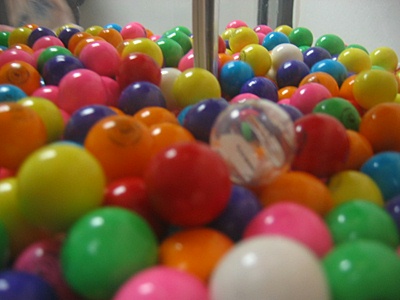 © Michelle N., Tuba City, AZ