Reaching for a Hand
February 28, 2017
Life possesses a strange way of continuing, even when you feel like it ended. Staring at the wooden slate at my feet, the cool autumn breeze blows through my hair and turns my cheeks rosy pink. The sky fills with clouds as the fresh, crisp smell of October consumes the air. I hear the muffled sound of my family's voices in the background. As I kneel down to get closer to my dad's headstone at his memorial site, I think back to my last time here, two years ago. To the week I felt like my life ended.
I hugged my mom goodbye, and hesitantly let go of her warm embrace. My mom felt like home and the tragedy at the time seemed bearable with her around. I wished she came with us, but I knew that was unrealistic. My dad was born and raised in England. Since they divorced twelve years ago, she no longer travels there. My sister, Morgan, and I walked down the jetway. I held her hand, and listened to the roar of the engine; I felt the brisk, outside air blow through the cracks. After my sister and I took our seats, the plane accelerated down the runway and glided off into the sky.

Our plane landed in England and Morgan and I made the familiar walk through customs. We saw my aunt and uncle's face light up as we came into view. On the drive to my grandparents' house, I drifted to sleep as rain gently tapped the windows. I peered out the window after I woke up. I recognized my grandparents' neighborhood as we drove by the uniform brick houses. My body filled with warmth. I identified their house once I saw light beaming through the windows and smoke rising out of the chimney.

Arriving at my grandparents' house felt consoling. After we exchanged a round of hugs with my family, we all sat down in the living room to catch up. A few hours passed and my aunt and uncle told us to say goodbye for the night, we stayed with them that week. After another exchange of hugs, we climbed into their car.

The day of the funeral arrived and it felt impossible to prepare for those twenty-four hours. We arrived at my grandparents' and walked inside. The house was quiet and vacant, feeling abandoned. No one knew what to say. We waited in silence for the town cars to come and escort us to the funeral.

We arrived at the funeral and I looked out the window. I saw people lined up along the church walls, staring as the cars drove by. My family lined up to walk in. My grandparents led the way while my sister and I followed. We walked past the wall of people, their eyes watched our every move. I walked into the funeral and grabbed my sister's hand as I started to feel numb. My dad's face plastered on the front of the bulletins that laid on every seat. My knees went weak as I looked across the empty aisles and saw him everywhere.

My family and I sat in the front row. I heard the shuffle of people filling in empty seats behind me. I kept my eyes straight ahead, locked on his casket. My eyes stayed there and the song 'Amazing Grace' started playing. I heard a loud moan and snapped back to reality. I looked over and saw my grandpa.

"Oh Betty" he choked as he sat down.

"It'll be okay Tom," my grandma said gently, sitting down to comfort him.

Towards the end of the ceremony, my uncle wanted to talk about my dad. I felt excited to hear the stories he planned to share. He walked up, cleared his throat, and started by talking about the obvious; my dad's competitiveness. With a forced smile, my uncle said: "I'd like to have the last word and say I was indeed the taller one". In the midst of another story, he suddenly stopped.

Complete silence.
"I'm sorry" he spoke with tears in his eyes.
"I can't do this," he said as he walked from the podium back to his seat.

My other uncle went to the podium and finished the speech for his brother.

During the funeral, I thought about my father's accident. An accident that took his life. My father struggled with alcoholism since I was three years old. It led to my parent's divorce and made it impossible for him to hold a stable job in Park Rapids. He eventually moved away to work on the pipeline in Austin, Texas. After a day of working through the Texas heat, my dad felt dizzy. His boss made him take a break until he felt better. After a small break, my dad insisted on returning to work. Fifteen minutes later he passed out from heat stroke and never woke up.

After the funeral, my family stood with fabricated smiles and thanked everyone for coming. The place was foreign to me. I searched for a familiar face but failed. I held my sister's hand as often as I could that day, the only familiar thing left to clasp onto in the place that once felt like home.
As I stand at the memorial site, I feel the autumn breeze against my cheeks. I stare down at my feet, at the piece of wood with my father's name and the date of his life carved into it. I reflect on the past two years and remember the week that felt like hell. During the week of my father's funeral, I felt as if my life ended. In reconsideration, my life was only the beginning. I felt my grandpa's hand on my back, signaling me it was time to say goodbye. I stood up, brushed the dirt off the knees of my jeans, and reached for my sister's hand as we made our way down the hill, ready to go home.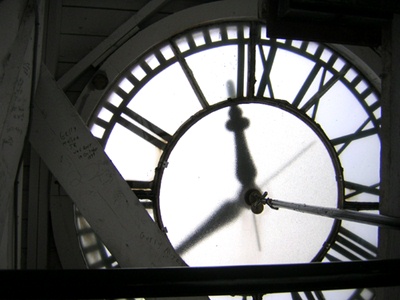 © Tatyana Z., Norwood, MA