I Was Addicted, I Could Not Stop
February 22, 2017
I suddenly seemed to find interest and enjoyment after watching it for the first time. It was like I was attached to it, becoming hooked onto it, desperately wanting to find out what will happen next. Now, it is my new favorite thing to watch.

It was an average weekend evening, I was a first grader like my brother. He is hyper, energetic and playful like me. He does not want to work, but instead, likes to have fun all the time. I didn't have anything to do besides playing around the house. My older sister on the other hand left and went to the public library as usual to pick up a few books to read for fun. She is open minded trying out new things, unlike me. When she came back later in the evening, she placed her books down, and it was then that I realized that books weren't the only thing she brought back home.

It turns out she brought a movie along which was a pleasant surprise. The movie was called Harry Potter and the Sorcerer's Stone. It is based on the Harry Potter series by J.K Rowling. I usually like to watch cartoons only, so of course this was a surprise for me to watch something completely new. I was beginning to feel angry that I may not able to watch what I want. She mentioned to my brother and me that she really wanted us to watch this movie , but the two of us began to argue with her. Ultimately though, she convinced us to be open minded and to watch the movie with her.

She finally convinced us by explaining that she had already seen the movie with our grandma. Before starting the movie, she warned us that it had scary scenes. She suggested that we gather up all of our stuffed animals that we love the most and place them next to us on the couch to prevent us from getting scared and start crying. I thought of my stuffed animals as a happy source, protecting me from becoming scared. My brother and I left the living room and went into our rooms in search for our stuffed animals. All I could think about was whether this movie will be worth watching. As I found my favorite Webkinz stuffed black horse I felt calmer; my brother found his favorite stuffed Dalmatian dog. As we ran back to the couch in the living room, my sister had already brought her own two favorite stuffed cat and Pug dog.

She also suggested that we make popcorn so that we can have a snack during the movie. All three of us contributed into making popcorn. Then she started the movie and we all gathered around and sat on the couch with all our stuffed animals keeping us warm as she held the bowl of popcorn.

As the movie began, I suddenly became hooked onto it from the first scene. As the movie progressed, I became increasingly interested in it, immediately changing my original opinion. I became oblivious to everything else. During the movie I thought of how well it was coordinated and how after every scene it had me wanting to know what was going to happen next. I also began to enjoy the characters more and more. During the various breaks throughout the movie, the movie had to be paused, so that none of us would miss any scenes and become upset. We were eager to resume it as soon as possible.

During the scary scenes, we used the stuffed animals as a shield for our eyes to avoid being scared, until my sister gave us clarification to look. After we finished the movie, I felt I judged it wrongly by its cover. I immediately asked my sister if there was a sequel to it. She said that there are seven books, but only five movies have been released so far. I became eager to tell my friends about how good the movie was. Until this day I rewatch all the Harry Potter movies knowing there will never be any better movie series worth watching.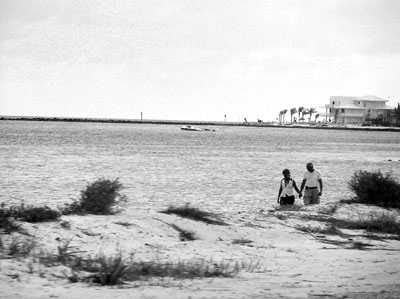 © Edgard B., Coral Springs, FL