New Team, New Me
February 6, 2017
As I sat on the gutter, my heart racing, and tears rolling down my face. I thought who would want to do a sport like this, where you had to push yourself past the breaking point in order to get better. I sat and cried hoping my chicken and rice would not come back up from dinner. I watched my teammates go back and forth in my lane and thoughts started running through my mind. Was I not cut out for this? Was I not fast enough? Was I not good enough? This was one of the earliest memories I have from swimming.

It all started with my mom realizing that I had grown out of my YMCA team and they were not going to be able to get me any better or faster, so we researched many swim clubs in the area from MMSC in Mundelein to clubs far away like WEST in Hinsdale. We decided to go with MMSC since it was based out of my high school and it was so close. I would soon be attending high school there in about 5 years. My mom thought it was a good idea to swim there because I would get to know some of the girls that I would eventually be swimming with on the high school team. She signed me up for tryouts to see if I would make the team, and we went the next week to go find out.
The head coach came up to me and introduced herself as Melissa, "Hi my name is Coach Melissa and you will be trying out with me today." I was very scared and shy so I did not respond; She filled the silence when she said, "I want you to swim a 100 IM and we will go on from there."

A 100 IM seemed too easy, one length of each stroke butterfly, backstroke, breastroke, and freestyle. I swam it in an all out pace because I really wanted to make this team. I finished my freestyle, the last stroke in the IM, and I got out. Mellissa was talking to my mom and I was nervous because that is all I had to swim for my tryout. I am a very anxious person so at this point I went into the locker room to change and got the worst feeling in my stomach and started questioning myself. Was my technique okay? Did I swim fast enough? What was I going to tell my YMCA coach if I had to go back? I changed and got out of there as quick as I could.

I went into the bleachers; my mom was waiting for me. As we walked out to the car she told me what Melissa had said, "Ang, Melissa said that you have great potentials and the she would love to have you on the team and you would be in one of the highest groups." This news made me so happy I bursted out into a scream; at this point the security guard had come around the corner to see if everything was ok. This was great news, or so I thought.

The first day of practice came and I was super pumped. I got to the field where we would be doing our land training and conditioning, and there was a circle of people who looked like they were all 13 and 14. I went into the circle and my new coach's name was Mike. He was the worst. I was in a practice group with all kids 4 or 5 years older than me. It didn't seem that bad until we started actually exercising. I could not do it, my little legs could not carry me as fast as the big kids legs carried them, so I stayed in the back and pretended like I was not there. After, when we went into the pool to swim the practice was nothing like what I have ever done. They were so hard and I didn't think I was ready for this high of intensity, so I usually would get out either throwing up or wheezing. It was not good; I hated my coach, and he made me hate swimming. So you could say it was music to my ears when I heard that he was quitting and moving to another team.

After that season I started swimming with the same kids, but with Melissa as my coach , and I think it was the best thing that ever happened to me. I regained a new and stronger love for the sport, and that love remains as strong as it was five years ago even now.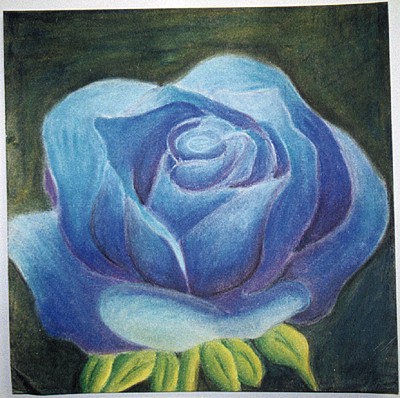 © Photo by Jessica R., Phoenix, AZ