Jumping Through Barriers
November 16, 2016
As I stood on the edge of the cliff, peering down in fear at the swirling dark water far below, my instructors and fellow campers chanted, "Jump! Jump!..." The main reason I decided to come on this trek was to have fun and meet new people, but little did I know that I was also going to come face to face with one of my deepest fears.

This summer, I chose to go on a twenty day outdoor trek in the Pacific Northwest. At the time, I had very little knowledge and experience with being in the wilderness, and was very nervous about going on the trip alone. The camp was in a place I have never been to and knew very little about. There, I was going to do many things I had never done before. Everyday, I worked hard to prepare myself for the challenge, worrying about how experienced the other 18 campers might be compared to me. However, when I got there, I made many friends from all over the country and saw many things that changed my views of the world.

There were massive magnificent mountains with little white tops, tremendous rock walls that extended all the way to the blue, cloudless sky, freezing cold rivers that roared and surged through narrow banks, and secluded, spotless beaches that bordered the never-ending, deep blue ocean. For twenty days, we hiked and backpacked in the green forests and on the sandy, pristine beaches of the Pacific Ocean, sea kayaked in an ocean filled with seals and families of sea otters, rock climbed hard, nearly vertical, surfaces of granite rock walls, rafted in the swirling white waters of melting glaciers, and climbed to the top of a volcano where the weather conditions are so severe that most plants and trees are not able to grow and survive. Even though all of these things took enormous effort and I am glad that I was able to complete the challenges, what I am most proud of accomplishing during this trip is that I faced my extreme fear of heights. From this, I learned the importance of pushing boundaries and trying new things.

It was day 19, the last day before going home, when we went whitewater rafting. I was looking forward to that day, since I have whitewater rafted three or four times before, and it had always been a blast. That day, we went through many rapids, appreciating the beautiful trees and the vast, serene wilderness surrounding us, getting splashed by the ice cold water, and laughing at our friends that were scrambling to get back on their raft after getting flipped and dunked into the frigid water. I was having a ton of fun, but at the end of the trip, our raft guide told us that he has a surprise planned for us. As the guide told us to, we all got out of our rafts, and started walking on the grey, jagged rocks that surrounded the river. After walking for a few minutes, we reached a ledge where the water was about 20 feet below. As we approached the edge, I started to feel a lump in the pit of my stomach. I knew what our guide was going to say next, and I guessed right; we were going to jump off.
My friends all cheered and started to line up as my heart started racing and thumping so loud that even my own ears hurt. I started getting goose bumps and I didn't feel so peaceful anymore. I watched my friends leap from the huge boulder, posing in the air for the counselors to take pictures. Seconds later, they sank into the deep water, their heads popped out and they floated down the river to where the rafts were. I was horrified inside. I was trying to calm myself down when I saw a waving hand right in front of my face and heard people yelling my name. I didn't realize why everyone was trying to get my attention until I saw the wicked smile on the face of my raft guide and noticed that Valentina, the girl that was in line before me, was gone.

It was my turn to go. As I looked down into the dark, swirling water with little white bubbles, I noticed that the water was sparking slightly from the sun peeking between the leaves and branches of the trees. It looked like it was boiling! Our guide started counting down from 3. I looked at the wall of dark grey rocks surrounding the small area in which I was going to jump. With each second that passed, it seemed to me that the space in between the two walls got narrower and narrower. What if I don't jump far enough and land on the jagged rocks? What would happen to me if that happened? What if I jump too far, right into the hard rock in front of me? Hundreds of questions went through my head and I couldn't think anymore. When he finished saying the number one, I was not prepared to jump.

"Which part of the river did you say was the safest to jump to?" I questioned nervously.

"Try to go near the center but a little bit to the right." our raft guide responded.

"What if I don't jump far enough?"

"You'll probably be fine. Just try to jump in the general location. And don't worry, the hospital is only three hours away by helicopter." he said, laughing at his own joke.

I nodded, trying not to show my uneasiness.

"Are you ready?" he asked.
Before I could answer, he started counting down again, this time from five, and after he said three, I gulped in some air and sprung towards the river. Instantly, I regretted this decision. My vision went completely black and I couldn't see or hear anything. I only felt myself falling. It seemed like hours had passed when I finally felt my feet hit the freezing cold water. I went underwater a good two feet, and when I finally came back up again, I couldn't believe what I had just done. I looked up at where I just jumped from, and I felt like a coward for being so scared. I floated downstream laughing at myself, and at that moment, I knew, that heights wouldn't scare me anymore.

Before I jumped from the boulder, my fear of heights was pretty severe. And if I decided not to jump, I would most likely still be afraid of them. However, because I challenged myself and tried something new, I was able to overcome it. From this experience, I learned that sometimes, it is very important to do things that I might not be the most comfortable with doing. During the outdoor camp I went to this summer, I learned many significant lessons, but I am very pleased that I was able to overcome something that I wouldn't have been able to without challenging myself and breaking through barriers.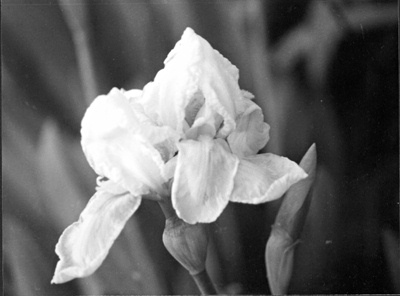 © Brian B., Highland Village, TX