Living Within the Moment
November 16, 2016
Waking up early thursday morning I was questioning myself as to why I would set myself up for disaster. I was already regretting my decision. The alarm I had set for myself seemed to ring in my ear over and over again. I Peered over at my phone I check if I had a few more minutes to rest before leaving for the trip. My eyes practically fell out of my head when I saw the the time of which I have awoken. Five in the morning was far too early for my liking. I got ready for the bus ride and grabbed my bag and set off for the car ride to the middle school. My mind started to drift while my dad took me to the school. Once we arrived I grabbed my old, yellow, vera bradley bag from the trunk and started to walk through the cold and dark parking lot with my dad by my side.

He glanced over his shoulder to see me trembling with fear. "How are you doing Sue?"

I replied "I am excited!" Even with the most convincing smile, he didn't believe me.

"Don't worry Sue. One day you might look back and wonder why you didn't cherish this more."

I nodded and we proceed. Out of the corner of my eye I saw one of my very best friends, Erin DiMarzo. She too had a bag packed full of things she would need for vacation we were about to set off on. Then when I looked a head I saw our whole grade waiting to get on the blue lake bus for the long bus ride to Washington D.C.

Once it was time to load on the white and blue old bus, I got excited as I sat down next to my other friend Lizzie. We packed all of our stuff away and promptly got out the chocolate we bought for the trip. The chocolate melted in my mouth as the bus slowly pulled out of the parking lot where I had left my dad. After the creaking of the bus pulling away from my family the remorse about the trip started to settle in. All I had known was about to be behind me and there was nothing I could do about it now. "Are you excited?" Lizzie questioned. I took a big gulp, nodded, and gave a similar convincing smile I gave my dad. I asked myself, Why would I do this to myself? What have I done? I peeked out of the window at the dark sky and fretted the trip ahead. Music started to blast over a speaker of one of my fellow students. Through the sound of the music and the singing of my friends the feeling of regret started to leave my system. The trip seemed to have a bright side.

Stop after stop, laugh after laugh, snack after snack we arrived in Washington D.C. Monuments seemed to tower over me. For example, the washington monument went up into the clouds. The white house seemed to gleam and glow in the radiant light of the sun that was starting to emerge from the clouds. There were so many sights to see that we were unable to visit them all. After seeing all of the attractions and hanging out with my friends all I wanted to do was stay. Three days of adventure had already passed. It was time for us to pack our bags and head home. Getting back on the bus I felt the same regret I felt when I got on for the first time. How could I have not treasured this trip more? It was the most fun I have ever had and now it was all over. How could it be over? I thought it just began.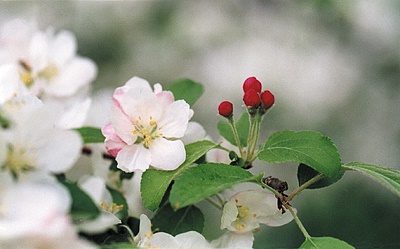 © April P., Newark, DE