Robotics
November 15, 2016
Freshmen year is a frightful time for any student, but starting in a new school? Even more so. For me it was a chance to get out into the school community, or to stay isolated for the rest of my school life. Opportunity came knocking in the form of the robotics club, it met immediately after the very first day of school. It was hard stepping through the door that first time. I found that they were already busy working on a half finished machine. Come to find out they meet all year round and the end of the last school year had been the beginning of their competition season. Needless to say, I was a tad bit late.

Luckily for me the captain of team 2581B didn't mind at all. In fact, most members were happy that a freshmen had taken interest in the club. Apparently not many did. Liam, my new team captain, was a junior and immediately gave me a cheery greeting along with most of the other club members. The very first job he gave to me was to help out a senior. Naturally this was a frightening command, freshmen don't mingle with upperclassmen. I took my place next to the senior, who introduced himself as Stephen and gave me the absolutely wonderful news that we would doing the thrilling job of sorting screws. Thrilling.

He didn't seem to mind the fact that I was a freshmen, or even that I was new to the team, he just went on talking about black holes as if I was an equal. It was strange. Not only because I had no idea what he was talking about, but also because it went against everything I knew about the high school social order. I had been under the impression for the longest time that underclassmen were lesser to the upperclassmen and that an interaction like this was the stuff of legends. Yet here I was. As the meeting came to an end the team all told me that they would like to see me again next meeting. I accepted immediately.

In this room all barrier between grades were dissolved. It was an interesting concept to me. The idea that I didn't have be afraid of those above me, I wondered how many others got to share an experience like the one I had that day. It was then I decided that once I was an upperclassman I would spread the feelings of acceptance to anyone I came across.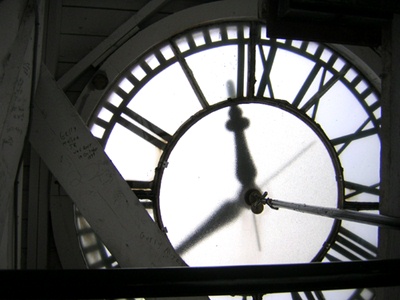 © Tatyana Z., Norwood, MA