All About Me
September 20, 2016
Jeff Bezos said in a quote that I really like and it says "Work Hard. Have Fun. and Make History." My name is Maleeca W. I am a sister of 3 other sisters Monessa, Taliyah, and Leilonie. It's difficult being their sister because they are so irritating and we fight a lot. I cook all the time so it never been a problem but when I use to take my dance classes monessa would always get mad because I can't shop or go places with her all the time. I love to go out on halloween because I get a lot of candy and i see a whole bunch of scary houses. My dream/goal is to find a house on a hill in Miami, I really don't know why but I really like them and it's different. My sisters make me strong because i'm always the one that has to help them with their problems.
Cooking and dancing are my some of my favorite things to do when i'm bored or hungry. I cook a lot because i'm fat and I like to eat. Dancing is good I like the music and some of the things we we do are cute and they gave us cute outfits to wear. I think it's good for me to do things like that because i'm learning new things every time I cook and when I dance it's making me active move my body so i'm not lazy.

On the day before halloween I be so happy because I go out and find what i wanna be and I play around in the store. It's always me and my mom or me and my friends. We always take a lot of pictures and videos and have fun. I go by some big houses because they got the big candy and sometimes they got the bigger candy, sometimes they also have haunted houses and it be fun.

I want my house to be on top of a hill in Miami in the future.I think I am strong enough and I believe I can make it and get that kind of house. I wanna be outside the box than everyone else and different. I like that it would be far because it's most likely gonna have a lot of space around it and it gonna be big so thats nice. I'm gonna have it made wit all bricks, I think that's pretty with 2 trees on the sides of it and like a little water fountain in the middle.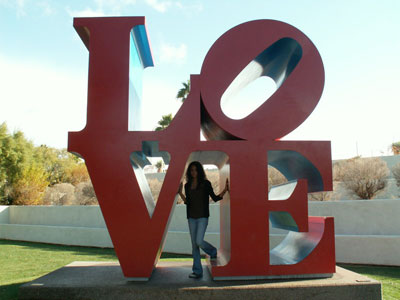 © Shannon E., Glendale, AZ