What is Me?
April 20, 2016
17 years old. I never knew that being 17 meant so many important questions had to be answered RIGHT NOW. What college are you going to? What major? What are you going to do with your life? I thought I thought I had it all figured out until...
I've always loved being around kids. I work with kids every day in the summer and I love it! So why not make a career out of it? I decided early this year that when I graduate I would major in Early Ed. and then work in a daycare. I was so excited and couldn't wait. Well, I've heard of the website/app called Wattpad and thought I would check it out. Turns out that it is an AMAZING place where teens can write books and stories. So being the person that I am, thought that "I'm horrible at anything creative but at least I can read something that I wrote. No one is going to see it." So I wrote a book. And now it's a trilogy. I never thought that A- people would enjoy my writing, and B- that I would LOVE writing. English was never my strongest subject; but I find myself writing at midnight when I know that there's school in a few hours and just making a whole new life for characters that yes, I know are fiction-made, but to me, they're real.  I get lost in the them. Wanting to make this idea that I have had in my mind and put it out there for other people that I've never even met love them. There is a WHOLE other world in the writing industry that I didn't even know about. Well, I've seen it. And I am in it. So now I have a choice, do I go into the writing industry where there is a lot of unknown and uncertainty, or do I choose being in something that I know is a sure thing and that makes me equally happy?
Grow up they said, it'll be fun they said.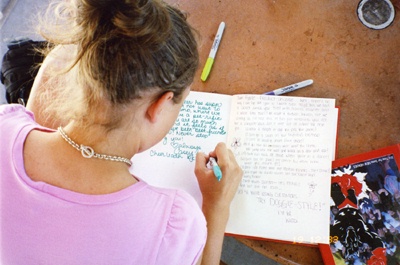 © Jessica S. Pheonix, A