Lake of Rainbows
November 20, 2015
Grand Prismatic Spring
"I wish that all of nature's magnificence,
the emotion of the land, the living energy
of place can be photographed."
- Annie Leibovitz
Imagine this...
A sparkling sapphire lake, slowly melting into turquoise as the waves drew further out. Steam spiraled out like the giant claws of a grizzly bear, reaching towards the sky, dotted with puffy, pearl-white clouds. Surrounding the lake, was land, painted orange, gold, and brown, like the shaggy fur of a brown bear. This beautiful paradise, is the Grand Prismatic Spring.
It was noon by the time our charter bus slowly rolled to a stop at one of Yellowstone's most famous landmarks, the Grand Prismatic Spring. We bounded off the steps and gazed out into the shimmering stream, fed by two smoldering waterfalls streaming out from the majestic Excelsior Geyser Crater. We sauntered past the crystalline hot springs and arrived upon Yellowstone's most famous and beautiful hot spring, the Grand Prismatic Spring.
People crowded around on the board walks, like ants crowding around a crumb, or ravens around a carcass, boiling on the street from the smoldering summer sun. The incessant sound of snapping photos surrounded us like an invisible blanket as we strode as close as possible to the spring.
Earlier on the bus, our tour guide had shown us a picture of the spring, taken by a professional photographer while aboard a helicopter. The different colors were vibrant, melting into each other, each one independent, yet dependent as well. As majestic and grand as a castle made from gold and diamond, but in its own way.
Snap! I studied the mini version of the springs in front of me, encased in a photo on my phone. Satisfied, I retreated back to the bus, taking more photos as I went. Snap! The molten red waterfall. Snap! The Opal Pool, clear, the sun reflecting on its calm surface.
By the time everyone had finished boarding the bus, I had taken pictures of almost everything picture worthy. As we chugged away, towards the Old Faithful Geyser, I glanced back at the scenic lakes and rivers. It was beautifully, entirely picturesque.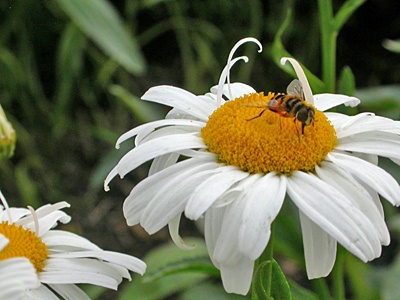 © Erica D., Dresden, OH