Aficionada
MAG
April 1, 2015
Multicolored posters
cover every inch of my wall,
magic marker tattoos embroider my wrists,
and doodles envelop my notebooks.
My closet overflows with band logo shirts,
one for every day of the week.
My computer pours out every album,
every song, they've ever released.
Whether I ace the hard test
or hit every red light on the way home,
their music blasts through my speakers
while I indulge in a dance party for one.
Whether someone compliments my outfit
or I think it's a bad hair day,
their lyrics declare, "She looks so perfect,"
and I choose to believe them.
I'm the first one in line at the ticket office,
and I'm front and center when the concert starts.
I am not a part of the fandom.
I am the fandom.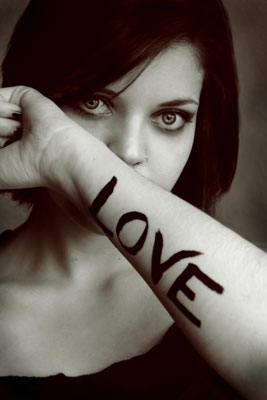 © Michelle B., Blairsville, GA