Good-Bye Forever
MAG
June 11, 2014
To say that it's been a strange week would be an understatement.
The last day I played in band – on my own trombone, at least – was Wednesday. I used somebody else's on Thursday, since I purposely left mine at home, hoping to escape playing. Even though I was fuming that I couldn't join the seniors and take a break, it still struck me as weird that within a week, everybody else would still be learning next year's show music – and I wouldn't be. I'd be a spectator, not a performer. I had already taken off my band bracelets, the mark of a band member, of the cult. The three rested on my shelf, missing the fourth that I would never receive. I'd already moved my trombone to the back of my closet, stored away all my old music, and said good-bye to the band hall and the trombones and Mr. Simon.
But it was okay. I had bigger things waiting.
On Thursday, I had to say good-bye to everyone who sat at the back table with me in newspaper. All of them were either seniors or not returning next year. My confidants, my political experts, my gamer goddess, my colleagues who worked their tails off on the rape culture issue would be gone. As Will took a picture of us outside the newsroom, I was struck by how alone I'd be next year without them.
But it was okay. It was my turn to be a leader on the staff.
Then came Friday. I sat in the hall before school and watched Ethan come around the corner. He was dressed in his standard too-big khaki shorts, dirty black and white tennis shoes, and a navy blue Regular Show shirt. His black curls were wet from his morning shower and he was wearing his new glasses, the ones with dark, thick frames that I never got to steal and wear. He came around the corner and we made eye contact. Neither of us smiled, but for a moment we were the only ones in the crowded hallway. Then he kept walking and was gone. And I realized that that was probably the last time I'd see that nerdy math geek who somehow managed to break my heart into a million pieces because he only understood numbers, not people.
But it was okay. Maybe I'd meet someone better for me.
Then, after school, as Jared hugged me in the parking lot, I felt tears welling up. He kept saying "good-bye forever," which I knew wasn't true – I'd see him at Logan's graduation party Saturday night – but I couldn't help crying. My best friend was going to college, and I couldn't do anything about it. So I cried in my truck on my way home, even though he is only going to the University of North Texas 45 minutes away and where I'd probably be going as well. But who would sit with me in the morning, at lunch, after school? Who else had our sense of humor? Who else knew what I was always thinking by just looking my way? Who else could I confide in about hard stuff – boys, drama, the pain of being a teenager?
I could tell myself it was okay. That I'd figure it out. All my friends may be graduating, but I would find a way. I'd make new friends. And I know I would.
Except right now it's not okay. If I were a Greek hero, my fatal flaw would be selfishness. And selfish thoughts keep careening through my head:
What about me?
What am I going to do next year?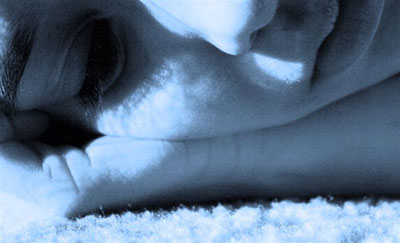 © Paula B., Katy, TX