Do Not Eat
MAG
September 16, 2013
Despite the clear warning, I had always wondered what it would be like.

"I'll be right back," my mom said, getting out of the car. She was gone; it was now or never. There it was – the new Nike shoebox. And inside, the forbidden fare I was about to taste.

I made my decision. Picking it up, I inspected it and bold words caught my eye:

"DO NOT EAT."

I found an edge to rip open, tearing the words of warning.

"DO NOT EAT."

Pouring one tiny ball from the packet into my hand, I thought, This is it. Suddenly I questioned what I was about to do.

DO NOT EAT.

"I'm going to do it," I said, then quickly popped the tiny ball into my mouth. I chewed it slowly. It took a lot of jaw strength to bite the ball in half.

Startled by a sudden noise, I looked over to the driver's side window and saw my mom trying to get into the car. I quickly cleaned up my mess so she couldn't see what I had eaten. Then I leaned over to open the car door, still holding the ball in my mouth.

"Ansley, what you were doing?" Mom asked.

"Nothing!" I was so sly. No one would know what I had done, what I was still doing.

DO NOT EAT.


• • •
I was scared, pacing in my room. Two hours ago I was in the car, debating whether to eat the ball and thinking:
DO EAT. DO EAT. DO EAT.
I was chugging water, hoping that it would wash away the poison that lingered in my mouth. It felt like a matter of life or death, but it also seemed to me that I had already made that choice earlier.
I started to think about the words on the package.
"DO NOT EAT."
How I could have been so stupid to ignore this warning? I knew I had to tell my mom. My mind was racing.
DO NOT EAT. DO NOT EAT. DO NOT EAT.
When I walked into the kitchen, I saw my mom making dinner. My hands were sweating, my knees were shaking, and I was almost in tears. In those few minutes I felt my life hanging in the balance. I started to think about my mom shaking me tomorrow morning and me never waking up. I thought about my will and pictured my mom and dad crying at my funeral. I knew I had to prepare my mom for my fate.
"Mom?" I began, feeling sweat drops forming on my forehead.
"I … swallowed a ball from a Do Not Eat moisture package." As I finally got the words out, 10,000 pounds lifted from me instantly.
Without saying anything, my mom picked up the phone and dialed. I listened closely to the ringing and heard somebody pick up.
"Hello, this is Poison Control …."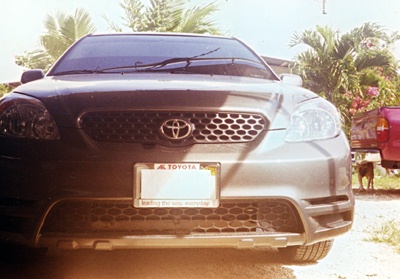 © Warlito B., Tamuning, Guam