Writing My Own World
August 15, 2013
There are a lot of things I can't, and will never be able to, do. I can't juggle, do a front handspring, walk ten feet without tripping over something, flirt like a normal teenage girl, kick-box, or snap my fingers; However, I digress. I've learned to live a wonderful life despite my utter lack of these amazing gifts.

I do, nonetheless, posses a skill that not everyone has. I can write. Although really I don't know if writing is a talent, a gift, a curse, or merely just life. All the insanity, tears, scars, joy, confusion, and without warning it's just all there, on a piece of notebook paper, for everyone to see.

I think all writers are a little insane. It's crazy to think we just carve a piece out of the heart on our sleeve and leave it there waiting to be picked over, judged, and maybe forgotten.

Who besides reality TV contestants would sign themselves up to be ridiculed and possibly have their dreams crushed? Only someone like me; someone so in love with writing that they couldn't even comprehend that there could be something else to do in life.

I haven't always been interested in writing. I fell in love with literature, especially poetry, my sophomore year of high school. I took a Creative Writing class because honestly I had nothing else to fill my schedule with. I figured it'd be an easy class to slack off in and wouldn't have much homework. I ended up falling so hard for writing and became addicted quickly. Reading To Kill a Mockingbird in English class also solidified my taste for my newfound drug, literature. I couldn't wait to go to Creative Writing and English; they were the best times of my day. I discovered a talent and began to improve on it with the encouragement of teachers, family, and friends.

By the end of that year I knew I wanted to be a writer, but more than that I wanted to teach writing and English. I want to give other people in high school that glimpse of what they can become, and create, through their voice on a paper. When my eyes were open to those talents I never knew, and those words I never heard in my own head, my world changed. The gray, rigid realm of high school suddenly became a kaleidoscope of lyrics, colors, and stories I'd never known. I want to open other's eyes to that new animation my world got.

After I started writing I started noticing the little things that people ignore. I watch for the eyes wide shut and the ones wishing on a shooting star. I write what I see and who I am. There's really nothing more to say. I think my favorite part about writing is there's no form, no right way, no wrong way. No one fits in the world of writing, which means anyone can. Anyone with no place in life can pick up a pen and create one. That's magical to me and I want to share that secret with others.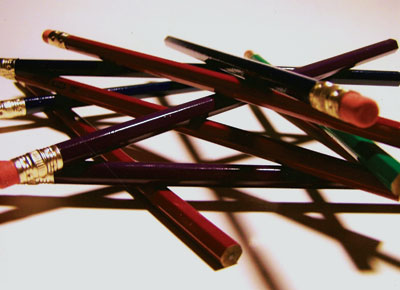 © Nicholas K., Weldon Spring, MO