It Just Is
May 20, 2013
I'm alive again and I'm not sure how it happened but I'm grateful that it did.
Maybe it's all the sleep or the coffee this morning is extra strong or it's pms-ing in reverse but right now it doesn't matter so much because in contrast to the last few days I'm able to really breathe.
The words saved me, for a day. The sleep. Being away from all of it that jades me so quickly when I'm there for too many days in a row.
I'm not angry at them anymore and that's good, that's really good.
It's not their fault. It's nobody's fault. It just is, it just is.
One day, one beautiful day at a time I must take it. Go through the motions but with as much love as I can muster. This is what I must do.
The words and soft piano music brought me back. This is when I need these things the most; this is why I love them, now I remember, because they keep me from drowning in it all. They keep me alive.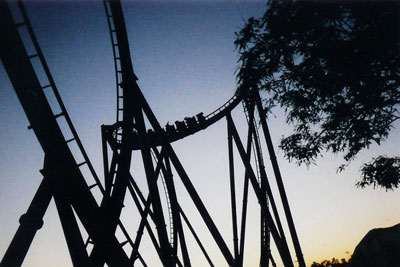 © Aaron S., Shelby, NC