"I Hope You Dance"
April 6, 2013
I was sweaty, unusually sweaty for such a bitter, rainy October afternoon. As I sat in the cold auditorium seats I could feel beads of sweat slowly slide down my spine, reminding me of a slithering snake sneaking up on unsuspecting prey. I looked
around at the others in the room; I was sure that my competition couldn't actually smell my fear- I was sure that if someone came close enough they could smell my perspiration. But how could I not be nervous?

When I signed up to tryout for the Fall Play, it never crossed my mind that for the first year ever, the theatre director would decide to perform the musical, Peter Pan. Although I was caught completely off-guard by this, I didn't back out. Musicals and plays are basically the same thing if they are so interchangeable. It wasn't the memorized monologue or the A Capella song part of the audition that frightened me. It was the dancing. the choreographed moves frightened me to the core, giving me nightmares the lasted for days.

I have been a swimmer since I was seven years old. Somewhere in between all the practices, meets ,banquets, team parties and months where I wasn't aloud to shave, I'd forgotten that I had to learn how to dance. I was certain that no matter how hard I tried, I would never be able to throw my hands up and simultaneously criss-cross my legs around in a circle. Despite knowing that the laws of physics, and logic were not on my side, I over came my fear and lack of coordination.

The wiry-haired theatre director read off my name, and I proudly marched onto the stage. She cued the music, and it hit me that this was it, there was no turning back now- I had to dance, or die, which ever came first. Within the first seconds of my audition, I was completely amazed at how every other person in my small audition group had remembered the choreography when I had forgotten every single step. I stood there briefly- unable to move for a few seconds-But I had come this far, incredibly too far, to back out now. Instead of slinking away to the
back of the group, I stood my ground in the front, and I improvised. I figured my freestyle dance moves were much more entertaining than the original moves anyways.

After my audition was over I bowed, and walked off the stage knowing that if I got a part at all in this year's production, it would probably be as an idle Oak Tree. I hope that the theatre director remembers my audition- the girl who can't dance- with fond memories.I am positive that I will always remember it. One day when reminiscing on old times with friends- we brought up this story, and the song " I hope you dance" came on the radio. I didn't end up getting into the Fall Musical. But at the end of the day I'm so happy that when I had the chance to "sit it out or dance", I danced.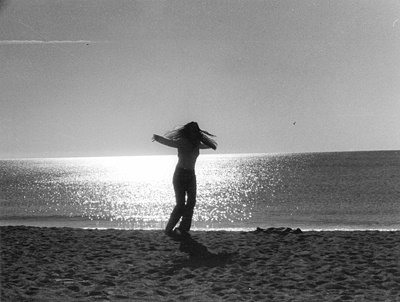 © Denise A., Marblehead, MA