The Truth About Driving
January 18, 2013
Part of living is driving. Most everyone will drive at least once in their life, even if they don't drive, they will ride the bus or get into a taxi, or a subway. The world needs drivers. There was never a specific date where I learned how to drive, my daddy never tossed me the keys and let me take the wheel. I've always be driving everything.

My dad drives for a living so I guess you can say driving is in my blood. My dad has always kept some sort of automobile around the yard too. People would pay him to store their cars in our woods. My dad would always be buying fixer upper cars, trucks, and pretty much anything with wheels. The first experience had with driving was steering the car up and down the driveway while my dad would control the gas pedals. Not to brag but I think I was a pretty great driver for being 4. We had a go-cart growing up, that is how I learned how to use the steering wheel, and the gas pedal. Those Barbie jeeps ain't got nothin' on me!

After that hunk of junk died my dad got us a 4 wheeler, I was only 9 when we got it. The 4-wheeler was a pretty good piece of equipment back in its day too. It was red-orange like a strawberry in its final stages of growing, right before it gets ripe. It didn't have that great of a motor but it ran. We had very specific rules that came along with the 4-wheeler. Rule one: Only people who live at our house can drive the 4-wheeler. Rule two: We have to wear helmets. And rule three: Be safe. I never quite got the "be safe" rule into my head. I am surprised the 4-wheeler, and my body, still works. I've been ran over, burned by the motor, cut by falling off into bushes, and landed on by my passenger, and I'm still alive. Whoever says 4-wheelers aren't safe doesn't know how to use them.

While I was learning to control my driving with the 4-wheeling accidents, my step brother happened to crash our family manual Volkswagon Jetta, (the same tyoe of car I have now). It wasn't good enough to drive on the road anymore but not bad enough to bring to the junk yard, so my dad gave it to us kids. We had a lot of space in our woods for driving all sorts of things, so the Jetta would fit in perfectly. Driving around that old Jetta was how I learned to drive a stick shift, and I was still only 9! Sure we crashed that car into trees and went down too steep of hills, but I always felt safe driving, I never felt like I was in danger.

Getting my license, the hardest test of them all. For some people, but for me it was a piece of cake. I went through drivers ed, learned almost nothing, and finally took my tests. I passed my first try. But then I needed a car. My dad has always made a rule that every kid can get a car if its $1,000 or under. That was great, in 2001. It was 2011 and times have changed, but my dads stupid rules didn't. We got a great deal though by buying a car from my brother. And my life was complete.

Being safe wasn't the only thing I had to worry about anymore. My sister had given me a pretty big warning about obeying the law, by getting her license suspended because of all the tickets. I was under a lot of pressure to be a "better child" we'll see how that goes.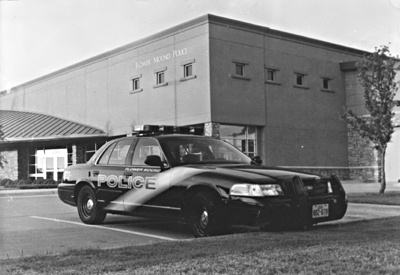 © Garret C., Copper Canyon, TX