what do I call myself
December 23, 2012
My mother says I'm black. I don't now exactly what that means. My dad says multi-ethnic. I don't now what that means either. My grandma says I'm Jamaican. That doesn't sound quite right to me. My birth certificate says I'm African American. Now I'm very confused.

All I know is I don't know what to identify as. No one seems right. I don't think anyone's right because their answer don't quite match up.

I don't know if I can believe my mother because when I looked in the mirror this morning my skin wasn't black, it was brown. So is my mother wrong or am I just blind? I can't believe my father either because most college application won't let me identify my race as multi ethnic, and neither did the 2010 census. So does that mean my dad is wrong also? Or maybe I was supposed to check other and then write it in myself. My grandmother doesn't seem all that believable either. I wasn't born in Jamaica and I know almost nothing about Jamaica, which is why identifying myself as Jamaican would be a lie. Hence, my grandmother has to be wrong too. My birth certificate can't be right either. I'm not African and I'm not entirely sure if I'm American either therefore I can't be African-American. It just doesn't work.

It's not possible for everyone to be wrong. I have to be something. I have to be someone. The question is who is that person supposed to be? What do I call myself?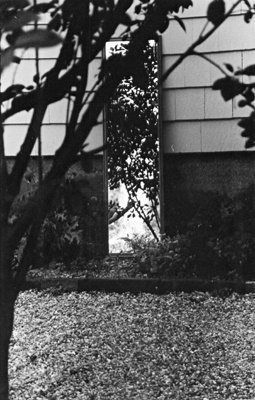 © Kate R., Marblehead, MA