It's Harder to Miss You.
November 30, 2012
I've started to notice similarities between us. In the way I pick at my nails absent mind-idly. In the curve of my S when the words rush out of my fingertips. In the way I scrunch my forehead in concentration.

I hate these things; these blatant consistencies that connect us, long after I've tried to forget.

It's easy to hate you; it's harder to miss you. I don't miss you most of the time. Occasionally, waves of sadness crash over me without my permission. I'll think of the stupid stuffed monkey from that day at the zoo; or the one day in the basement; the only time from ages 11 to 16 I can ever remember hugging you voluntarily. I saw some of "Daddy's bread" at the store the other day. A half smile formed on my face before I caught myself. When I allow these memories to creep into my unsuspecting thoughts, it's easy to turn these moments into hate. Once I do, the pain is gone, enveloped by anger and I scold myself for my weakness; my inability to hate you with my whole being despite that you couldn't eve love me with part of yours. It's easy to hate you; it's harder to miss you.

But there are many ways we are different. I don't follow strict rules; I'm more of a free spirit because of you. I don't reach for my belt or a bottle when I'm upset; instead I reach for the arms of another person. I don't demand perfection; I adore disarray and I crave chaos. These and many more than I can count are the differences I treasure. I hold them close to me because they provide hope to me that I won't be like you, that one day when I grow up, I'll be different. That I won't lose myself to bitterness and pain like you did; and that I'll be able to wake up and cherish the good things like you couldn't.

I hate you most of the time. Few and far days in between I miss you. Either way, you are continually on my mind. You effect my life, even today. Pain and anger balance out. Missing you is the outlier. You have given me so few reasons to miss you; even more to hate you. It's easy to hate you. But it's harder to miss you.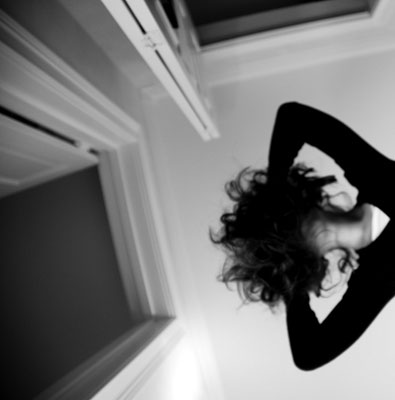 © Sarah M., Blairsville, PA