November Nostrils
October 28, 2012
A sheer nothing is half of what I can smell. Tiny bits of must and rain travel through, but are halted by the walls of a stuffy nose. When they manage to get through, the smells remind me of days like today. Strange Novembers when the sun is gone and dark gray slither coat the sky. The rain builds up, leaving a wet, musty smell. Somewhere in there, it is inevitable that a truck will pass by, leaving the fumes of its dirty existence to pollute us.

As of now, that smell gradually fades away. The sun may peek through after the dark mornings, giving a brief light before the dark comes again. I could smell the sun, the hotness beating down. The wind would cut through, slicing a chilly finger into the warm like a knife in the pie. The sun would fight back, so I would have an alternation of the sweaty hot and chilly cold. I suppose that's what November does to you, along with stuffy noses.

Walking home, soggy leaves have a much more distinct smell than the exuberant and crunchy ones. Their aroma is bland, but sweet at the same time. It would take me back to when I would walk around, little legs trying to stomp on the leaves. When they wouldn't crunch, I would sadly pick them up; close enough to my face to smell the sogginess and the bottom of my shoe.

Sometimes a candle would be lit, bringing more of the cold versus hot with the windows open. The pumpkin, cookie, whatever Yankee-Doodle candle would take me to whoever was cooking, Mom or Grandma. The kind of homey smell that you can't describe, but you know it's there and it fills your heart. It's the same as smelling joy; a light, free fragrance that only comes naturally.

Despite the gloomy smells, the aroma and joy of warmness and home still fill the air. That's what November does to you.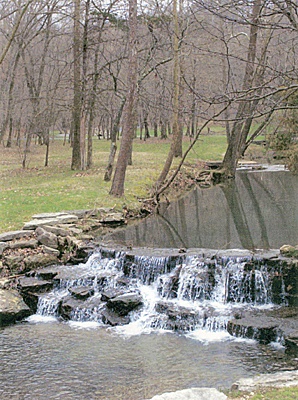 © Tyler B., Luther, OK