Add on to the value of living
October 23, 2012
Life is like a rollercoaster it has its ups, downs, twists, and turns, but also like a rollercoaster your life can be fun, yet scary. My life as a child was great, I was born September, 4th, 1996 I was born in Cadillac, Michigan. Life for me was very normal I lived my life just like any other kid my age, my parents were very helpful, and raised me to be a good man. Life seemed great then, and it really was until March of 2007. That day changed my life.

In 2001 my dad bought me a dirt bike; I started racing motocross that year. My first time winning a race came in 2002. After that I earned the nickname "MAD MIKE" , my talent in racing increased greatly i was starting to win just about every race. In 2003 I broke my right leg by crashing my dirt bike off a big jump. That year I was told by my doctor not to race at all because I could hurt my leg worse. Of course me with the title "MAD MIKE" I wasn't going to let an injury like that stop me from racing. I continued racing that series and came in 1st place.
After that I had my dad sawed off my cast on my leg because the doctor wouldn't remove it. Racing became easier and easier for me as I quickly became known as a true champion. In 2005 I started playing pop warner football; also I played basketball on a traveling team. My team won just about every game. Are biggest win was against the Mc Bain Ramblers they were our rivals, a team we always lost to. That year we beat the Ramblers by one point. It was a true victory for my team the Pine River Bucks'.

In 2006 I started my 5th grade year. My teacher was Mrs. Horan she was related to me so I already knew her quite well. That year started out easy, not much homework, I understood everything we learned. Life then was great until February of 2007. I started getting very painful headaches. My head felt like a volcano that's was ready to erupt but couldn't. I had to start taking pain pills to school with me, which made my parents very concerned about these headaches, so my mom took me to the doctor's office to see what was wrong. The doctor didn't know what was wrong; he thought it was my sinuses. The doctor gave me an antibiotic that he said would help take care of my problem. Well after taking the antibiotic I didn't feel any better.

My mom thought maybe it could be my eyes straining causing the head aches, so she had my dad take me to the Cadillac eye clinic. At the clinic I was expecting to maybe get some glasses or something to help my eyes. I wish that was the news I received that day. When the eye doctor called my name I went back to the room and I explained to him my symptoms. After I was done explaining he gave me a paused look and quickly grabbed one of his tools. The doctor checked my eye pressure and then quickly pulled away from my eye and said "you need to get to the hospital now!" So my dad rushed me to Mercy Hospital. From there I was sent to Devos Children's Hospital. At Devos I was diagnosed with a cancerous brain tumor. The doctors there told me I had a one out of a million chance surviving the surgery that was needed to remove the tumor.

I was that one out of a million, I survived the surgery. After the surgery I needed time to heal. I stayed inpatient at the Children's Hospital for about 2 months. When I was released to go home I had to reteach myself how to walk. I also went through 2 years of chemo therapy and 1 year or radiation to get rid of any existing cancer in my body. Throughout all of this I still went to school and kept my grades up. I believe if my family and friends weren't there for me I wouldn't have survived. My friends never treated me any different than anyone else, and I really appreciated that.

This all just goes to show life truly is like a rollercoaster it has its ups, downs, twists, and turns, but also like a rollercoaster your life can be fun, yet scary. Today I'm lucky to be alive, I enjoy life, and I live every minute to its fullest. To me the only way to live life is to think positive and stay strong. Life can challenge you at any time; your job is to be ready for that challenge, not to run from that challenge but to stand up to it and face that challenge.

People ask me the question "if you could go back and change one thing in your past, what would it be?" My answer to that question is, I wouldn't change a single thing. Having cancer has taught me a lot about how you should never take any day on this earth for granted, how you should respect your friends and family, and never give up. You never know how any situation is going to end, but it's that end that you need to live for.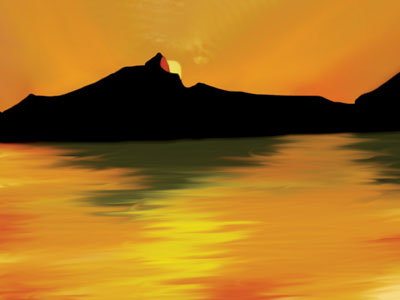 © Rachel M., Camarillo, CA