patience
October 22, 2012
On that cold October afternoon I came home after school suited up for a hunt I'll never forget. I headed out to the patch of pines were my tree stand was right on the edge of. As fast as I could I walked out there trying to not make any noise at all because I knew being as late as I was there would most likely be deer out on the beats I put there the day before. As I approached my tree stand I knocked an arrow in my bow and like a native American I snuck up on my bait pile.
Sitting there looking at my bait pile there stood 3 does eating. My heart pounding with every beat reminded me of why I love bow hunting and the great outdoors it almost gives me a warm feeling inside. Sitting there watching the three does eat as quiet as I could without making a sound or any movement. Then finally! The dose left and walked back into the pines. When I knew they were gone for good I stood up slowly and checked if there were any more around.
I walked up got in my stand as fast as I possibly could with making the least amount of noise. I sat there in the tree for not even a half hour and I saw several different does walk in and out but this one group of does that came in acted skittish as if they weren't comfortable where they were at. Right then I knew there was a buck close in the area chasing does. So I stood up quietly and the oldest doe of the group looked right at me in the middle of me standing up. In the squatting position my eyes met with the doe's eyes and my heart jumped my legs started to aced and I started to shake but I stay in the painful position for what seemed for like hours. Surprisingly the doe put her head back down and kept right on a eating.
With a sigh of relief is stood up all the way , now it's the waiting game, just standing there made my hand sweat. Standing there as still as my surroundings all the does looked up in the same direction then ran away as they ran away this nice 6 point took their spot and started to eat so I drew my bow back heart just a pounding it felt like it was going to jump out of my chest. I put my pin in my peep followed the front leg up to its shoulder took a long deep breath squeezed the trigger on my release and let my arrow fly true right through his lungs knowing I got a great shot on this buck I ran home and got my dad to help drag it out of the woods.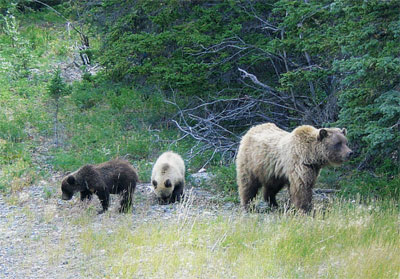 © Katherine W., Tok, AK