There is a bigger world out there
October 22, 2012
There is a bigger world out there.
Memories that you will never forget, some people have memories about family, friends. Then events that can make cry, laugh, and smile. But mine is the day my Pine River Destination Imagination Improv team got first at state, and was told that we were going to global finals in Knoxville Tennessee.
Well you're probably wondering what Destination Imagination is. Well you are given a problem for your team. You have to solve the problem, and then perform in front of judges. Then compete against other teams. But my problem was Improv. Improv is when you come up with a skit in five minutes before competition. . Have no props, scenery. You just have you, and your team to solve the problem.
But our team wasn't just a regular team. It was a team that worked together no matter what. We spent every weekend working with each other to make our problem better. Thinking to ourselves, that we have to impress the judges. Also with all this it makes us better people. But this isn't just like any other sport. DI is nine months of hard work. Even though you are with the same six people for that long, and you get annoyed, frustrated, emotional, it all pays off I the end.
Sitting there at the award ceremony waiting for our scores. Hoping that the judges liked us. Waiting to see if we were going to move forward in our Destination Imagination journey. Then finally after it seemed like a decade before we heard the announcer's voice. But then we hear the loud announcer say, "Here are the scores for the High School Improv teams." He says the top three, third place wasn't us. Second place wasn't us. All of us girls Devyn, Jasmine, Devin, Lauren, Raeanne, Sam, and I, were all sitting there holding hands so tight that our hands turned as blue as blueberries. Hoping that first place was us. Finally, everything went silent. The announcer says, "First place goes to Pine River High School." The crowd goes wild as we make our way down to get our medals, tears running down our face, knowing that we did the best out of the state. The judges put the medals around our necks; we all looked at each other with relief, and happiness.
After a few weeks went by, we had to get back to work. Our team had to improve our problem. So that we could perform in front of the whole world. It comes to the day we make our way to Knoxville Tennessee to show ourselves to the whole world. You don't realize how big this world is until your sitting in front of thousands and thousands of people from all over the world. 13 different counties, 35 different states, all sitting there for the same reason.
Even though our team got 22nd out of 70 teams, it was an experience that you will never forget. But I think to myself as I'm sitting there, I live in a little town of LeRoy, and know everyone in my community. That there is a bigger world out there instead of just here in, LeRoy Michigan. When I sit there in front of everyone it changes my feelings on things, it makes me realize that there is so much more out there for me and everyone else in this world.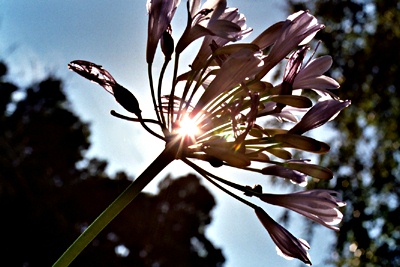 © Brandon W., Redwood City, CA