Changes
October 18, 2012
Events happen in life some are huge some are small. Some affect you to the core others leave you with a deeper understanding of different people and how they think and see things. These events have so many different names but they are always the same they change you. It could be spiritual, physical or mentally but in the end you change it could be in little ways like deciding to eat more healthy or it could be big like changing the way you look at the world. Me I am still young in the next year maybe 20 years something will probably happens that is more important than the one I am writing about.

This moment that has happened for me is simply by changing school systems from catholic to public.

This moment in my little history that I have is important to most people I could tell them this without explaining and they will think "wtf an important part in this person's history is changing school systems" (to be honest I am pretty sure that your thinking it to). A moment like this is important to me in a way because going to a catholic school for Kindergarten to grade 2. Most of the people I interacted with were catholic or christian. So everybody I met out of school I assumed was catholic like me. Until around the middle of Gr 2. I went to I think it was a hospital. To do test because I couldn't read. At around the end of Gr 2 I was diagnosed with dyslexia. Saw words backwards. So I was moved to a public elementary. Throughout the first year I met with a lot of people with different religions that really changed my world view.

This moment affected my life very much. I didn't just realize that there are more religions but also that I learned about other religions and compared my religion to others. I nerded out a little and made some charts to show differences and similarities between them for example I learned from one of my friends that is muslim. They believe that they Jesus was a prophet while my religion believes he is son of god.

This did change me. My worldview was one of the few things that changed me. Really the whole thing goes to show people that no matter the size of an incident it can have changing effects on a person's life. For me it was as small as changing school systems. For others it could be as big as losing a family member. Allot of stuff happens in our days some make memoir that you don't want to forget. Other you wish you could forget it. But in one of those days something will happen no matter how big or how small it will change you.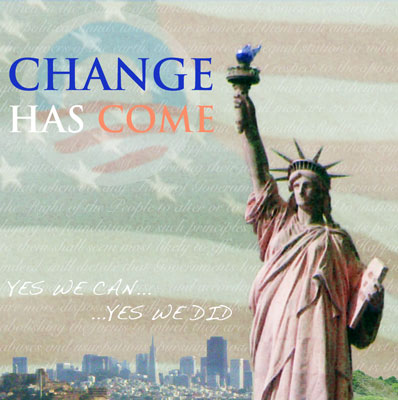 © Michael D., Hawthorne, NY