Aunt Holly
October 8, 2012
My music was turned up as loud as possible, but it never made my mom's constant tears go away or my crumbling heart. My mom, little sister, and I were traveling to Louisiana because my Aunt Holly had gone into ICU the day before. At first I thought nothing of it. My Aunt Holly had been to the doctor billions of times but always pulled through. This time was definitely different, although I wished it wasn't. I had been focused on my nine weeks tests at school just two days ago, but now staring at the charcoal road before me I could only think of every moment I had with her. I remembered her hour long phone-calls, the only person that you could hear a smile on her face. She loved to laugh, about anything and everything. I remember making jewelry with her; her favorite thing to do. She made jewelry for everyone and dropped her sales prices as she talked to every customer. I had the blessing of being able to work with her at something she did amazingly, and I'm one of the very few that can say that. I remember shopping with her in the mall, and she always tried to hook me up with a guy. She could always bring a smile to my face no matter what, cracking jokes nonstop. She was a kid at heart and that would never change. My Aunt Holly was the best aunt, but she wasn't perfect.

It was true that most of the time she was lost because she was drunk every hour of the day. She always smelled of beer and cigarette smoke. The sad thing was she couldn't quit cold turkey. She would go into shock if she didn't drink for even a day. She never really lived on her own but instead always lived with my Grand-pere. She was slowly quitting and wanted to get her own house soon but then this hit. I was scared to see my Aunt Holly in the hospital because I wanted to know her as the happy and fun aunt instead of hooked up to too many machines and not as lively like she always was. I was scared that the Holly on the paper thin mattress would conceal every memory that mattered. Unfortunately, I did see her in the hospital bed and just like I thought she wasn't my Aunt Holly.

She was a clone, a motionless body, but nothing else. That person didn't have her smile, her dark eyes that always seemed light. That person didn't give me a hug as soon as I came in the room, nor wore any jewelry that she loved to make. I took one look and could never look again. Instead my attention was focused on the wall opposite from the ICU room I was in. The color was so odd that it was hard to decipher. Sometimes it looked purple; sometimes it looked brown, and others it was gray. No matter how long I tried to find out what the color was, tears never stopped from streaming down my face. I knew from the moment I saw the body that my Aunt Holly was gone, and she was never coming back.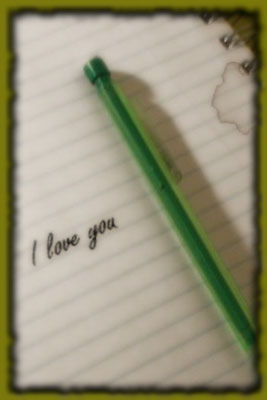 © Rebecca B., Marietta, GA