Adventure in the North
October 16, 2012
Good friends are something I hold dearly. One of these friends attends Northern Michigan University, which is in the Upper Peninsula. So to fill a weekend that would otherwise be boring, another friend of mine and I decided to make the six hour trip to visit her! At first I only saw this as a fun trip to keep ourselves busy and give us something to do, but when I returned home I had much more than a pleasant memory.

The trip began with a six hour drive, which was actually pretty entertaining. I found this whole trip to be a great break from my world of everyday routines. In that world I tend to get worried about life. Not horribly worried but more of a curiosity. Where does life go beyond these walls? What college are you going to? What for? What's your career going to be? These are common questions I get as a high school student. I feel pressured when asked these; getting pushed into the corner of my little world. But now as I drive I'm not in that world anymore. We arrived at the University and met with our friend. She, as well as us, were very happy that we made it. We were given a brief tour then went and fell asleep as it was nearly midnight.

The next day we awoke and we began our adventures. After meeting up with some other people, our little group traveled to a place called Sugarloaf. I was not sure what to expect or what this place really was. When we arrived we were met with a long hike which went up a mountain! On the way up I started chatting with one of the people that tagged along with us. They turned out to be really cool and fun. After about 15 minutes we reached our destination, and it was stunning. My eyes looked over an amazing view of Lake Superior on one side of us, and the colorful canopy of a fall forest on the other.

So there I was, atop of a mountain that out looked a beautiful new place I'd never been before, and with new, interesting people. But I could see more than that amazing landscape. I could see that there is an amazing world with people and places I haven't had the joy of seeing yet. My current point in life is only one part of my journey, and the other parts are something to be excited for, not to worry about.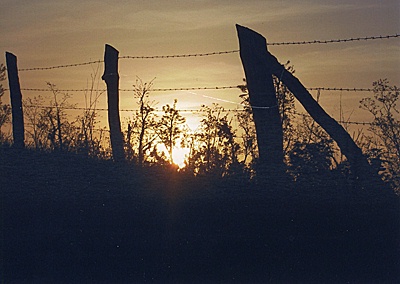 © Michael T., Letart, WV