Untitled
September 22, 2012
I once knew what it felt like to want you, then have you, then want you again. It was a never ending cycle, one I wanted to end desperately. Maybe your time away ruined things, maybe my time here ruined things, but all I know is it wasn't quite the same.

Our relationship was torn apart by experiences, memories, and expectations short-lived. Neither of us expected this to happen, but it did. I can't recall wanting someone for as long as I wanted you. I can't remember doing the things we did with anyone else. I can't remember feeling lost inside when it ended. What happened to the good times and the care-free living? Whatever happened to the time we spent doing something, but absolutely nothing at the same time? Looking back makes me realize all of the wonderful time we had – the games, the parties, the jokes, and the feelings we wouldn't admit. Nothing here now is as you remember - some things confusing, saddening, but most are even better.

The things we always wanted to do were fun until we lost the passion, but the passion sprung up in new ways. New ways you could never imagine. There are so many exciting things out there, so many exciting things to do, but it takes a while for us to get out of our routine. I know, we never introduced much change, but change can be good! Change brings different seasons, experiences, interests, and people. Change introduces us to new things we never thought about before. Change also separated me from you and you from me, but don't worry, nothing can fully separate us. I see your words, your drawings, your clothes, your random little things. The things I could never give up, the things here to stay, the things that made me who I am today.

Don't worry Little Me, all is not forgotten. Sometimes I see you and I smile because in those moments I have you all to myself again. Nothing could make me happier.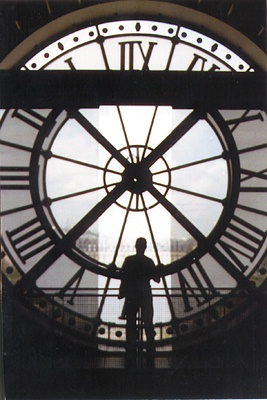 © Kelly G., Norwell, MA