The Beauty of Letting Go
September 9, 2012
I can only remember one moment in my life when I felt completely at peace; one single moment in time when the world was so small yet so big all at once. I was going somewhere, but I was also standing still. The sky had opened up and released a new feeling of calmness that settled over my city like a blanket. I was in Tucson, it was my last night, and we were driving up a mountain.

Of the seven years that I had called Tucson my home, I had never taken the time to actually drive up Mount Lemmon to that little rest stop that overlooked the entire city. The rest stop that, on summer nights, would fill up with teenagers piled in pickup trucks, small children so eager and excited to sit on the ledge in their parents' arms, and young couples searching for a peaceful and romantic spot to watch the sunset. It wasn't until one of my closest friends, Karen, picked me up and planted the idea in my head, that I even had the notion to go. We stopped for some orange chicken at Panda Express and then made our way up, with only a quarter tank of gas and the radio to worry about. The windows stayed down.

There is something so surreal about the setting of the sun over a city like Tucson; about watching the cars and buildings slowly transform into tiny little lights off in the distance. It was like a dream. The colors in the sky were unbelievable. As I watched the change that Mother Nature bestowed on my sky, I also felt a change within myself. I remember thinking, "Tomorrow it all changes. I will never live in this moment again." That statement couldn't have been more frightening to me. I was college bound, but instead of the usual apprehensive fear that I felt toward the subject, I suddenly felt like I was ready to whole-heartedly embrace it. There Karen sat, taking in the sunset, breathing in the desert and mountain air not thinking twice or second guessing one single thing. She was enjoying every perfect moment in that way that only Karen ever could; the way I had always admired her for, maybe even envied.

Still, it wasn't until we had said goodbye to our quiet, lit up city, packed up all of our thoughts and things, snapped our last mental picture of that amazing sky and started making our way back down to reality, that I really felt that peaceful rush of change; of life. Karen started screaming at the top of her lungs out the window. I surprised myself and joined her. Though the music drowned out our screams of pure joy, we kept going. We sang along to the music, screamed up at the dark sky, and made our presence known to the whole city. It was perfect. It was breathtaking. It was thrilling.

"We'll be young forever!!!" Sweet release. The beauty of letting go is something truly extraordinary. I believe that sometimes in our lives we become too caught up in the stresses, the complications, the worries and obstacles of every day, and we forget how beautiful life really is. Life is beautiful because it is always changing; blooming and transforming into a bigger and more breathtaking view with every moment that passes. Just like that sunset. Just like the blossoming of a flower. Like the crashing of the waves on the shore as the tide continues to rise. Like the metamorphosis of a butterfly. Our lives continue to flourish with new possibilities. New experiences await. We feel happiness, heartbreak, excitement, every beautiful emotion possible, during the course of this life.

So watch each sunset with truly open eyes. Embrace life in every possible way. Scream your head off at the top of a mountain. Tell someone a secret, pour your heart out. If anything, just make sure to stop, slow your world down for a few seconds, and remember that you are alive. And that, in itself, is the most beautiful accomplishment.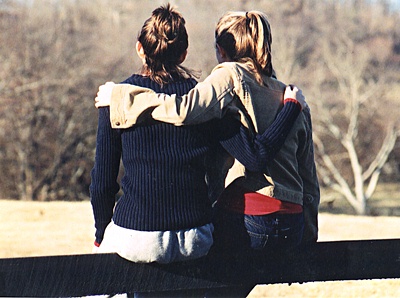 © Jaime M., Wichita Falls, TX