A tragic love story chapter 1
August 8, 2012
Having your heart ripped out by a guy or gal isnt the best thing in the world. though it happens once in your life. Like now for me.... but when this maybe posted, weeks ago. Im going to tell you my heart break.... and it all starts with a fight when we f

it was a... thursday?? Anyway i was minding my own buisness till i saw a guy come on and hes like hey. I clicked his name and it said he was from new jersey. That took my attention as i kept reading on i saw that he liked percy jackson series. I really wanted to know this guy now. i went back to the chat and poked him.

"hi im aphrodite84 people call me rose," I said smiling.

"Im wizard123 people call me wiz." He answered.

"cool i see that you like the percy jackson series." I said smiling.

"Yeah... hey you know you what aphrodite is your screen name and i guess you read the percy jackson and lost hero series as well im going to call you piper." He said.

"MY NAME ISNT PIPER!" I yelled. "ITS ROSE OR APH DONT GET IT TWISTED BUDDY!"

He danced around the chat room like an idiot and kept saying piper in a singsong voice. i got mad and summond my sunlight bow and shot at his head.

"DONT CALL ME PIPER!" I said putting my bow at my side and running towards him when he dodged it. "IM GOING TO KILL YOU NEWBEE!"

He only laughed and shot me with water and i fell backwards. He laughed and he summoned riptide and charged for me. I flipped up quicker then him and grabbed his sword and elbowed him in the gut and threw him over me. I held riptide in my hands and looked at him warry. He only laughed and got up.

"I got riptide and im not afraid to use it." I said waving riptide in my hands.

He laughed again. "You do know that riptide comes back to my hands."

i growled as riptide came out of my hands and went back to his hands. I growled and took sunlight bow out of my back and started firing at him though he just kept blocking the with his water or dodged them. You have to admit he was really good, and he seemed really cute at the time. I gave up and dicided to take the direct aproach and drop my sunlight bow and ran towards him and made a light ball and aimed for his stomach. He grabbed my hand though and pulled me to his chest.

"Piper" He gave me a mocking smile that made my heart shutter.

I pulled away from him and blushed. "Alright you can call me piper."

He smiled and said "Wanna go to a diffrent chat to get to know each other piper."

I looked at him and said. "On one condition."

"sure" He said shrugging.

"If you call me piper i get to call you percy." i said poking his chestand flicking his nose.

he laughed and so did I "ok anything."

I smiled and continued to giggle. "so where to?"

"Art." He repilied.

"Race ya." I said running to art.

Art:

I run inside and laugh as he followed me in. He grabbed me by the waist and carried me around. I ended up kicking him in the wrong place that makes me laugh to this day. He finally dropped me and groaned at the pain.

"Oops," I said and healed him.

He smiled and straightened up and smiles "You go a hard kick."

"I try my best" I said walking around the chat.

"So let me get to know you." He said sitting and invited me to sit.

I sat down and told him about myself. Once i got to the part when i danced he smiled and got up and offered me his hand and i grabbed it. He changed his form to a suit and i ended up wearing a salsa outfit and we started dancing. soon after he changed it to tango and finally a slow song. He changed into a blue silly tux (so embaricing) had a blue dress on and we slow danced. I trusted him not to do anything stupid. Now it was late at night and i had to go cause of my mom.

"I gotta go" I said to him pulling away from the dance.

I'll see you tommrow piper?" He said placing his hand on my cheek.

"Yeah." I said akwardly.

Thats when he lowred his head towards mine and kissed me. I pulled away and held my lips and shook my head.

"No no no." I said running away and tearing,

That shouldve been my first time to not see him again and to let him go. But yet i didnt listen to myself...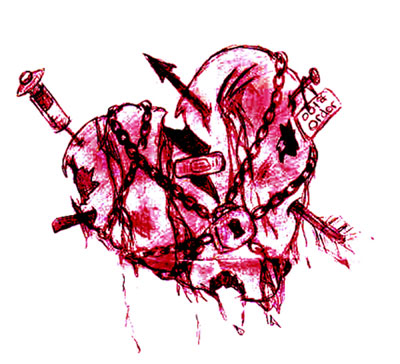 © Asia B., Hudson, MA