How it has been and why it is no more
August 6, 2012
My heart fluttered erratically in my chest as his voice reached my ears. I ascended the stairs slowly, meeting my sister halfway to the kitchen. Locking eyes, no words were needed. We knew what was coming, prepared ourselves, and yet, as the moment came upon us, found ourselves completely and utterly unprepared. The lights seemed to glare down on us as we entered the kitchen. Standing with arms crossed, they stood in front of us, perfected in the art of intimidation and authority. My sister and I knew the drill; stand in front of them, back straight, eyes up.

"Did you know about this?"
Addressing my sister, his deep voice penetrated our ears menacingly.
Although she shows no fear, no emotion, I know her soul is trembling.
"Yes," she answers.
Swiveling his head, his eyes now bore into me.
"This is unacceptable. I told you that you would not leave this house. You are stepping out of line by questioning my authority. That is against the bible. You and your mother are sinning."
Stepping in to interrupt, his wife angrily points her finger at me.
"She doesn't believe in the bible."
Spinning around, he grabs her wrists.
"Don't interrupt me."
She throws her hands up in surrender and steps back. Satisfied, he continues his tirade.
"What you are doing is unforgivable. No more disrespect will be tolerated from you. This is the end of it."
Yet again, his wife interrupts.
"Your mother is a liar, an adulterer, and a cheater. You are selfish and you don't care about anybody. There is something wrong with you. Something is missing in your head that makes you lie to get what you want. You need professional help. And you will burn in hell beside your mother."
His face becoming red, he whirls around and steps in front of her.
"STOP interrupting. I am handling this. Stop."
Turning back, he looks at me and says, " You are spoiled and lazy and ungrateful and evil. May God have mercy on your soul."
Stepping towards me, his hand reaches for me. Without my permission, my body flinches away. A look of disgust appears on his face as his hands lands on my shoulder.
"You know I never touched you."
I know better then to reply by now, even if I speak the truth. Nod and agree, don't defend yourself, don't show weakness; these are the rules I live by.
"Get out of here. I don't want to look at you anymore. It makes me sick."
Wanting to run, but controlling my legs with effort, I slowly walk to my sister's room. I shouldn't cry by now, I should be strong. I should be used to it, I should never let my guard down. As soon as the door closes, the tears flow and she brings me into her arms.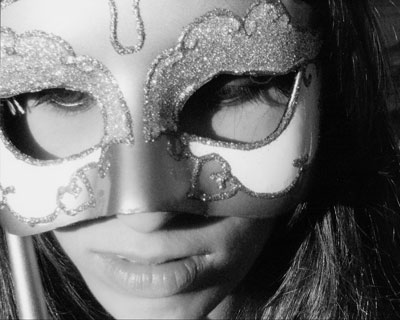 © Becca W., Greenbrae, CA