Broken Bone
July 30, 2012
"Ashley, you down to play kickball?" my brothers asked me. Eager to play with them- since they were older I said, "Yeah!" I was pitcher. Devin, my brother's best friend was my outfield. I had a little crush on Devin. Brett was up to bat. I rolled the kickball in his direction, and swing! Brett kicks the ball past Devin and me and gets to second. My oldest brother, Ryan is up to bat. I roll the ball in his direction and swing! He misses the ball! We all started laughing so Ryan got embarrassed and got mad. He yelled, 'Throw it again!" I rolled it to him and swing! The ball was coming at line drive; I stick my hand out to stop it when my wrist first makes contact to the ball. My wrist snapped. I calmly told myself, "Fight the tears, it doesn't hurt that bad. You're being dramatic. Don't make a fool out of yourself in front of Devin." But I could do it no longer, I ran inside.

Curiosity made my brothers and Devin follow me inside where I was screaming from pain. They kept asking what's wrong? And I yelled, "My wrist! Take me to the hospital!" The pain was unbelievable. I couldn't move my whole arm when only my wrist made contact with the ball. I screamed the whole way to the hospital, it wasn't even tears anymore. Just screams, from the pain. I was holding my arm up with a pillow we had brought, that was the only way I could move my arm.

Not caring what anyone thought, I screamed even when I was inside the hospital, I couldn't keep it in. After I got X-rays done, they verified my arm was broken. I got a glow in the dark lime green cast, and loved the attention I got when everyone asked to sign it. Yes, the pain was terrible, but at least I can say I experienced a broken bone.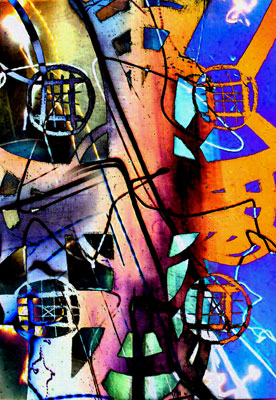 © Caitlin D., Tyler, TX