Have You Ever Stopped to Wonder, Who Influenced Who You Are?
June 27, 2012
When one provides the title of "life" upon something, there is the automatic application of a sense of inspiration, truth, and learning that leads him to grow and prosper as the time that follows is filled and spent. During his journey, one may suddenly become aware of the ever growing significance that seemingly unimportant characters have towards the adapting plot line of his life. When asked to provide identities for these individuals, one may instinctively draw his attention to immediate family members such as his mother or father, posing for a rather unpleasant predicament of amounting poor comprehensions of the true concept and meaning of the question. In order to answer the question of identity pertaining to the main character in one's life, a look into the true identity of oneself is in order.

After a journey down a path of uncertainty, allowing myself to accomplish the far too challenging goal of a true self-image, I have come to bring this awe inspiring and truth baring individual into focus, identifying him as my lovingly influential grandfather.

As I began my struggles of wading through the dark waters of my over baring self-criticism, as I am my worst critic, I started to realize that all of the pieces of myself, and my identity, come together to create an image that can be defined with one word; leadership. I have come to understand the truth of this word and the role it plays in defining my life through the actions and words of the inspiring and graceful image of my grandfather.

The reel of footage that provided life to my grandfather ran out of slides in early September of 2011, but my grandfather continues to inspire my words and actions every minute through the memories of his film that he has given to me.

Throughout my decent filled with amounting levels of knowledge and understanding concerning leadership, my grandfather taught me valuable lessons that shaped my life and my identity as it applies to the outside world. During our lessons of self-awareness, determination, and inspiration, my grandfather did not solely accomplish the task of teaching me the huge impact even our smallest of actions have upon the system of operations enacting upon the world, but he accomplished the task of showing me the effects love, truth, and understanding have upon society and the lives of people we have yet to experience. He showed me that through honest love we are able to show other people a truth to ourselves that could influence the many decisions they have yet to make in their journey through life. At the time of this lesson all I obtained was this understanding of love but, as with many of his lessons, when I looked back upon the experience I came to realize that his words housed this single lesson but, his actions provided shelter for another. Through his actions my grandfather was able to teach me that through the understanding of human need and emotion, along with compassion for what is found, we are able to create an impression that may only result in pleasant consequence.

My grandfather told me that the layers of a good leader collapse upon themselves the moment one begins to believe they have no more knowledge to gain. Leadership is held erect by the idea of constant learning and adaptation to its layers, and through this a development of an inspiring presence in the world. He taught me that learning ceases only when our heart silences its driving drum.

My grandfather taught me about honesty, in thought and expression, love, in objective passion and personal connection, dedication, in that which fills us with joy and that which comes as an obligation with the act of living, and ability, in anything we choose to open our hearts and minds to the possibility of, but the most important lesson he taught was the lesson he has no knowledge of teaching. Through the necessity of endless learning my grandfather taught me to acknowledge, I have come to understand that more is found in the layers of a situation with every second glance.

Every time I look back on the time spent with my grandfather I am exposed to more than what I saw when the situation was presented and instantaneously taken in at face value. I have found this lesson to be the most valuable of all, as I continue to apply it to far more than I thought possible. As I read through a piece of music I find that the story behind the notes builds with every extra read through leading to a greater love for the creation of song. When I take a second glance upon the world I find that everything contains beauty resulting in the birth of a passion for photography. My continuous reevaluating of the English language has shown me the possibilities as I manipulate it in unconventional ways to form essays, stories, and poems in the process of throwing myself fully into my love for writing. My grandfather's teachings have created my identity.
jkk
Through my grandfather's teachings, both intentional and circumstantially coincidental, I have been able to define leadership. I have been able to define it as a layered rubric that defines the growth, actions, interpretations, and inspirational choices of people that operate on a standard of true brilliance. From his teachings I was able to draw an extra layer upon the foundation of leadership; a second glance. With the ability to look at a situation twice I have been able to create, learn, and grow far more than I had imagined my entire life to provide the ability to do. Not only did my grandfather tell me that I could be anything I wanted to be and conquer even the most challenging of circumstances, but he helped me to shape myself into the person capable of all of this by giving me a foundation capable of holding up an identity worthy of being defined by the word leadership. Without my grandfather I would not be the person I am, and for that I can honestly label him as not only the most influential character in the narration of my life but, as the most inspiring person I have had the pleasure of crossing paths with.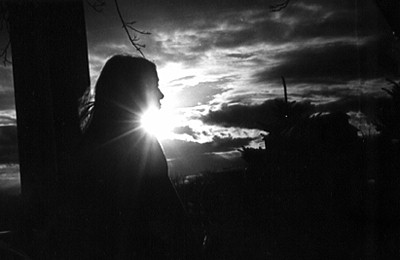 © Elizabeth G., Marblehead, MA