Fears
June 21, 2012
Fear was something that wasn't always lingering in my mind. It used to be a word that I heard and would soon forget as it passes by my ears. I never thought that it would come to this point where I could recognize it and eventually at a point where it actually grew within me. Meeting her in the past was something out of the ordinary for me more likely to be described as a dream.

From the first time I actually heard her sweetest voice and the time when I first saw her beautiful face. It was all like a dream that I never thought I'd dream of at anytime of my life but then she came. She made some things I never thought of having, some things I never thought of feeling, some things I never thought of seeing and some things I never thought of hearing from anyone.

She gave me her Love, something that I never had experienced before and have tried to ignore. Something that great lead to the beginning of my fears. True Love from the most beautiful woman I've ever met in my life to an undeserving man such as myself who have had no true experience about true Love at all in the past. Fear grew within me and fed my mind.

What if I truly don't deserve her?
What if I'm not able to truly express my Love towards her?
What if I lose her cause of my lack of experience about Love?
What if I fall deep In love with her and she suddenly disappears?
What if I lose without me being given the chance to explain my side?
What if all the rumours about me suddenly strikes her and blinds her?

My fears were answered with the most heart breaking experiences I've ever had in my life. What was once the most beautiful Dream had slowly began to change into the most hurtful Nightmare of my life.

From fears, other fears follow within and this recently followed as I've recently thought of the woman I still can't get off my mind after all these years have passed. As her loving memories lingers within my mind and heart day by day, I ask myself as I stare through the emptiness of my mind..

"What if a time comes when I completely forget the most beautiful and the most sweetest experience of my life along with the most beautiful and loving woman I've ever met in my life?"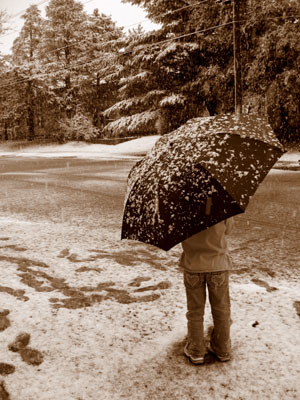 © Hui Y., Potsdam, NY