The Trip to Europe
June 6, 2012
As the plane landed and came to a screeching halt, I pushed up the cover on my window and was greeted by a bright morning sunlight. There was a line of planes and runways that must have stretched for a mile. I watched, intrigued as plane after plane rolled off the ground into air, traveling to yet another airport.

"Wait," I muttered to my grandpa, realizing the gleaming sunlight, "Our flight left at 7 PM, why is it day time right now?"

"Germany is 7 hours ahead of Wisconsin." My grandpa said calmly, "Back at home, it's 2 in the morning, but here, it's 9. It's a whole new day."

I hadn't slept since the night before we left. If there's anything I was ready for, it was a good night's sleep, not a whole new day. Still confused, I walked off the 747 and into the giant airport of Frankfurt, Germany. I clung to my grandpa's side as we walked with my Uncle to baggage claim. Eventually, we collected all of our baggage, and took a taxi to our hotel in down town Frankfurt. This is where one of the weirdest weeks of my life began.

The hotel was one of the dirtiest I had ever been in. The elevator we took up to our room reeked of burned rubber, and was dimly lit. "This is a foreign country," I thought to myself, "I guess not every hotel can be as nice as a Comfort Suites back in America." When we got to our room, though, alarms began to go off in my brain. The toilet was literally just a pot, with a metal chain that you pulled to flush. The shower looked like it hadn't been cleaned in months. The area around the drain was dotted with black spots, which I could only assume was mold. It was at that point that I decided I was not going to stay there for more than a night. Thankfully, my anxiousness to leave, coupled with my Uncle's unbearable snoring that kept us all awake, made that wish reality. We ended up checking out of our hotel at 3 AM, and getting onto to a train that took us to the next stop of our trip, Prague.

The train ride to Prague was one of the most boring experiences of my entire life. While I got a great view of the creations of various Graffiti artists along the way, it was a seven hour trip, without food. It also didn't help that I could not fall asleep on long trips, and this one was no exception. I spent the majority of the seven hours staring out the window, or trying to fall asleep. Eventually, those seven hours passed, and we arrived at our destination. We almost didn't get off of the train, though, because my grandpa wasn't sure if we were in the right place. After conversing with a couple passengers on the train, he found out that we were indeed in Prague, and that we needed to get off the train now, otherwise we would be stuck on train until it stopped in Budapest, Hungary, another seven hour ride. We jumped off of the train as it began to move again, and let out a sigh of relief.

"You've been here how many times now? Six!? Seven!?" my Uncle shouted, furious, "How could you not know where we were?"

"Stop your complaining, we made it safe and sound, didn't we?" my Grandpa replied calmly.

"I guess you're right" , replied my Uncle, "Let's just go find our hotel. Where is it?"

" I didn't book one in advance"

"YOU WHAT!?!?" screamed my Uncle "You planned a week-long trip to Europe, and you didn't even bother to book the hotels? Are you crazy?"

"I'm sure there's plenty of hotels with vacancy in Prague, let's go walk around."

Thankfully, my grandpa found an owner of a hotel during a street car ride through downtown Prague. The owner assured us that his hotel had plenty of vacancy, and we were welcome to stay there if we wished. Being desperate for a place to sleep, we jumped on the offer.

The hotel was a lot nicer than the one in Germany. The rooms had two queen sized beds each, with at least five pillows to each bed. There was also cable TV and a great view of the city from our window. What really made me enjoy the place, though, was the breakfast. Every morning, we'd receive a gigantic tray of breakfast food, with bottles of apple juice and milk, croissants, rolls, oranges, eggs, ham, and other assorted foods. It was the best breakfast I'd ever eaten in my entire nine years of existence.

The only downfall of staying in Prague was how big it was. Every day we went out sight-seeing, and every single time, we got lost. Us being tourists, we had no idea where anything was in Prague, much less our hotel. We spent at least two hours every day just trying to find our way back. Eventually, we realized trying to navigate through the city on our own was foolish, so we made use of the hundreds of pedestrians walking around the city. With their help, we found our way back to our hotel, and to various restaurants, every day. The places we dined in were nothing short of amazing. I don't care how great you think your local Italian restaurant or Steakhouse is, Czechs know how to make food. It was in Prague where I had the best plate of spaghetti I've ever had, and one of the best slices of pork. Despite us being completely unprepared for the city, Prague was a great experience.

If this trip to Europe taught me anything, it was to come prepared. While waiting until you get to your destination to book a hotel can lead to quite an adventure, more times than not it's not the safest way of doing things. I was very fortunate that my grandpa actually spoke Czech, and that we were able to find a hotel, much less a nice one, with vacancy so quickly. We were also very lucky that the pedestrians were so helpful in leading us back to our hotel, each time we got lost. Who knows what would've happened if they weren't. All in all, this trip taught me to plan ahead, and to NEVER travel anywhere with my grandpa again.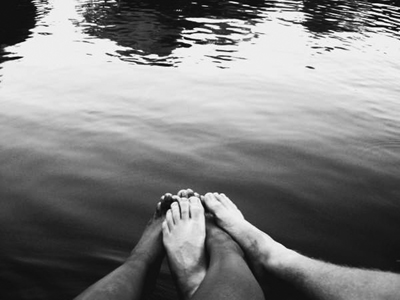 © Michelle W., Ada, MI