The Relationship
June 5, 2012
I sit down right next to my dad on the gravel in my little sun dress with flowers all over it, swiping my hair out of my face, and the bright sun beating down on our backs! I search the ground for those little beads that I love so much.....then bam! like it hit me right in the face I almost fell over at the sight of it. I huge indian bead in my hands. My little fragile fingers wrapped around my big prize. I stand up and shout "I got one, I got a big one look at it it is so HUGE!!" Everyone stares at me in awe when I show them my indian bead that is so big the top of it sticks out when I wrap my little hands around it. No one expected the youngest the little 2 year old to get the largest find of the day. I look over at my dad see if he noticed and he did right there he swung me off my feet and said "look at it! wow you could be an explorer!" With my little blonde curls bouncing around my face a my big bright smile.

I sit down on that same gravel road with my capris and tank top, still swiping my long blond hair out of my face, and the same sun beating down on my back. I find a big indian bead and I am so proud of myself I let the joy fill me "I got a big one! I really did!!" and when I stand up and turn over to my dad to see if he saw looking for that same face he gave me when I was 2 I find he didn't even notice, just staring off in space. I look down back at the ground with the smile gone, replaced by a frown.

I look back at all of those memories and think what happened. It was always me and my dad, my dad and me. 2-0-0-8, that's what happened. I just hope that when I get older God will show him and me the connection we use to have Happy. Sad. Hope.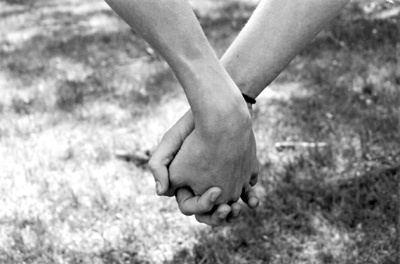 © Alexa T., Pompton Plains, NJ