The Talk
June 4, 2012
A time when my faith began to falter and I began to lose sight of the truth. I felt be forced to join the ministry school, in an attempt to make my father proud of me. I felt that I had no choice, everyone saying that I would be great on the ministry school, that it would help me in the day to day ministry. Under pressure and cornered into a collapsing wall, I gave into the pressure. My father told me to I shouldn't be forced to do anything that I'm not ready for, but his words were not cohesive with his actions. I didn't and couldn't predict that this would prove to be a decision that would help me keep my eyes on the price. Now as I look back in the past I see that my father and everyone else just wanted the best for me.

I had 2 weeks of preparing for this event, the first time I would stand on the podium and deliver a talk, just a simple talk #1, a reading of several scriptures of the Bible. It sounds easy, but for a guy like myself, shy and reserved I knew that fear and anxiety would overcome me during the talk. I tried to prepare for my talk to deliver it at the highest quality possible with my ability, but school work overloaded my schedule and studying for the talk was put on the back burner. On the night of the talk I hoped that my lack of preparation wouldn't be evident and a couple hours prior I read over my assigned reading. My father noticed how tremulous I was so he gave me a few supportive words and read a scripture to me, Matthew 7:11: "Therefore, if you, although being wicked, know how to give good gifts to your children, how much more so will your Father who is in the heavens give good things to those asking him?" Also, he reminded me of Jeremiah, a young me who also struggled with shyness and confidence, but Jehovah provided the compulsory bravery that Jeremiah so longed for. Those words of wisdom really gave me some courage.

There were two activities that came prior to my talk: The Book study meeting and The Bible Highlights. This frustrated me, anticipating that my nervousness would become of a stronger degree. I imagined myself tripping over the stairs to the podium or stumbling over the challenging pronunciations of names such as Phrygia, Cyrene, and Medes. My hands were sweating profusely as if I had just washed my hands, something bad was going to happen, I thought. Right before I got on stage I said I silent prayer to Jehovah in this way:

Please God help me through this
Give me the necessary courage
Don't let me make a fool of myself
Please give me the strength

As they called me to the podium the speaker said, "There is a new speaker on the school, Brother Leonard Fuqua Jr. who will be delivering talk #1 from Acts". I slowly and nervously, my feet felt heavier after every step and more susceptible to tripping over one of the stairs. My eyes widened as if a deer caught in headlights, only if I had the courage. I felt like the lion in the Wizard of Oz. I opened my Bible up to the assigned reading and began reading. My mouth and my eyes were in perfect harmony, as they went swiftly through the piece. As I read the first sentences in the scriptures my nerves relinquished and a weight lifted off my shoulders, it was a miracle or the power of prayer. After the final words of my reading the all persons seated began clapping, a ritual performed after every talk given by an individual who is anew to ministry school. My father smiled at me after stepping off the stage, so I knew I did pretty well, which warmed my heart, strengthened my confidence, and reassured me that I can do anything with the help of God. When I received my next talk, that fear didn't arise in me, but a feel of assurance

An event that bolstered my faith in God, I will never forget. Whenever I feel insecure or the fear of doing something I go back in time to that event and how I relied on God for support. Nothing can shake my faith, my love, my belief in God, anything is possible with the help of him. Helping a shy young boy demonstrate courage in an event of the smallest degree, gives me reassurance that in the bigger challenges he'll be there. I know that God knows what I need before I even ask him and he will provide it when he sees fit. I know that my faith lies in the right God.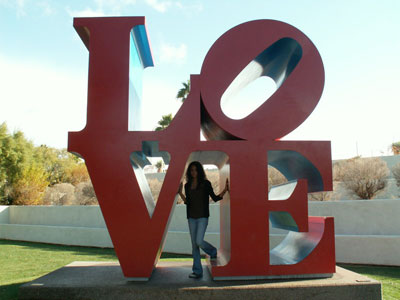 © Shannon E., Glendale, AZ