My Life
June 3, 2012
I was born on an unusually cold fall morning, on September 26, 1995 at Little Company of Mary Hospital in Chicago, IL at 4:24 am. I was born 2 weeks prior to my actual due date, but the doctors said that I didn't have any premature disorders or anything.

Seeing that my birthday was late, I couldn't go to public school, because they said I would have to wait another year to be old enough, so my parents put me in private school. I attended a Christian school which was only about a mile from my house, and they told my parents "As long as he's potty trained by the time school starts, He can attend." And me being the intelligent kid I was potty trained and was the only 2 year old in the class.

I stayed at that school all my years of grammar school. I was the kid that everyone knew, the teachers, the principals, the janitors, the older kids, and the younger kids all knew me. I was always the type of student to speak up (respectfully that is) and always get good grades. I became president of my eight grade class and was class salutatorian.

After parochial school, I went to high school. It was very well known school around Chicago, their academics where excellent, they had great sports programs, and word around town was that they had the finest girls in Chicago. Coming into high school as a freshman, I wasn't like the other freshman, from joining the football team over the summer I became cool with the seniors and made other friends on the team. They treated me like their younger brother, and therefore I was accepted by the other seniors and was able to sit at the senior table and attend senior parties unlike most of the other freshmen.

My sophomore year was my break away year, I did everything I wanted. I started on the football team, joined the band, joined the wrestling team, and even joined the track and field team. You can say I was a very well rounded student who also had a 4.42 G.P.A. I can honestly say I had a lot of fun sophomore year, but it went by so fast, we were just starting school, then it was Christmas break, the spring break, then summer break. And lastly which brings me to the present, my Junior Year, now although it came with the most pressure; it was my best year of school. My Junior Year I had the best grades I've seen since I've been in high school, I got a car, my parents gave me more freedom, and I had a lot of fun. If I could do any school year over, it would definitely be my Junior Year, because it was the best. And that is how my life has gone thus far.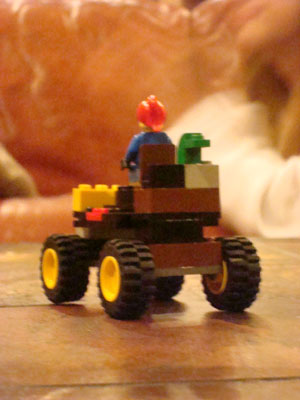 © Adria O., Edgewood, WA