Getting Older, Growing Up
May 30, 2012
Every year, on May 23rd, I blow out the candles, wishing to feel different, expecting to feel different. And every year I'm met with disappointment, feeling on May 23rd the same way that I felt on May 22nd.
"How much longer?" "I don't understand." "Bring the kids?" "And his family?" I woke up to my mother speaking franticly to the doctor at 4 a.m. on Thursday, September 1st. I put my pillow over my head in effort to drown her out, but it was no use. Ten minutes later she was calling all the relatives and pulling my sister and me out of bed. I drove frantically down I-94, taking the Golf Road exit at 50 miles per hour. The speedy turn made my sister spill her breakfast all over our backpacks in the backseat; we were still expecting to go to school that morning.
Before I knew it, we were running into SICU room 5 at Lutheran General Hospital. There, the smell of hand sanitizer stung my nostrils, the sound of the heart rate monitor beeping so slowly made my heart wrench, and the sight of my grandparents praying over my dad made me cry. He changed so much since I was there the night before. My dad looked deflated, with skin peeling off his hands and eyes taped shut; he looked like a corpse. I knew there was no hope as soon as I checked the IV drips: Epinephrine. Dr. Marinoff, a trauma specialist with a Serbian accent who always wore navy Crocs, called my family into a conference room, about the size of a closet, and confirmed my fears. We weren't going to have him for Thanksgiving, or Christmas, or my sister's graduation, or my wedding. We'd be lucky if we'd have him until noon. Our options were to keep him alive for a little longer or keep him comfortable, letting him pass naturally. My mother was out by this point, drowning out August with Valium. The choice was up to me. At 2:30 p.m., after an afternoon of signing authorizations to take him off pressers and antibiotics, a DNR request, and a morgue release, the heart wrenching war was finally over.
It was time to leave behind the stained carpet, upholstered recliners, and MeTV. It was time to leave the behind cold rooms, plastic gowns, and crappy cafeteria food. It was time to walk past the single gurney in the white hallway one last time, take the elevator down three floors, get in my silver Camry, and never look back. It was time to leave my childhood behind.
It was that day that I realized that it's the birthdays, the May 23rds, that make me older and the experiences, the September 1sts, that make me grow up.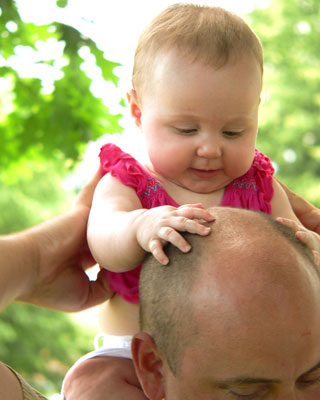 © Lukas D., Conway, AR