Bullying. A Worldwide Problem
May 24, 2012
When you hear bullying, many think of being pushed to the ground as you get your books off the shelf or being laughed at in the halls because they decided to wear last season's clothes. Bullying in this 21st century is not what any parent would expect. It is hacking into emails and changing their passwords to cruel things. It is making a fake Facebook account just to hurt and humiliate someone. All around us, this is happening. Whether you are a girl or a boy, you are at a risk of being bullied.
Being bullied can change your whole life. It can change how you view yourself forever. Whenever you try on a new dress or are picking out a new backpack for school, you hear that ringing in your ears. The sounds of being told you look like a freak. So you end up not branching out. You just pick what everyone else is wearing and blend in.

It can be hard to do that when you are in 6th grade, trying to figure out who you are, and you are faced with this mold to put yourself in. You can be the girl everyone notices or the girl who no one remembers. I tried to speak up for myself. Trying to ignore the bullies in 6th grade. I just wore what I wanted and blocked them out.
Now, any parent would advise their children to do exactly what I did, ignore the bullies and focus on something else. In this day and age, that is not enough. The bully will just keep upping their game, so to speak. Bullies just want attention, even if it is negative attention. There is truly only one way to stop a bully.
You have to stand up for YOURSELF. You can't have someone else stand up for you in this situation. You need to show the bully that you are stronger than them and that you are not going to stand for this. You need to believe in yourself to do this. Bullying affects many children every year, but it is not being seen as an actual problem.
Congessmen dismiss bullying as a phase that will change. They believe it is harmless for these kids to be hurting each other. They believe it builds character. What they do not realize is that 95% of teen suicides occur in the US because of bullying.
This needs to stop. People need to realize that this is a huge issue and should not be taken lightly as a phase. If we all stand up together, we can stop this bullying epidemic.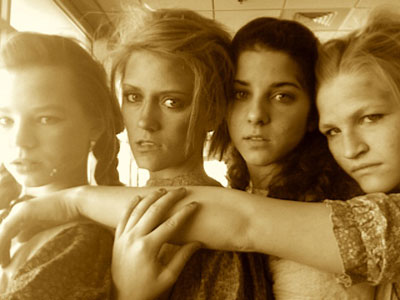 © Sarah Q., Leawood, KS