Personal Memoir
May 24, 2012
I'm in 7th grade. It's April, schools almost out, springs finally here, and the trees are turning green again. Dad had just arrived back from his 3 day stay in the hospital after having test's run with no certain conclusion. Some strange flu made him go there in the first place, and the doctors couldn't tell what was wrong. But I do remember one thing my dad said to me after he got back, "It's not cancer." That thought comforted me so much, since that was the first thing my mind went to when they began running tests on him. My dad went in for one final test, the bone marrow test. As of right now we all thought that it was kidney stones, but that wasn't the case at all, which I was soon to find out.

After about a week I started to feel a little bit better about my dad, I figured whatever it was, it was going to pass soon, and he would be fine. My family and I went out for a nice dinner, one breezy evening. The dinner was filled with laughs and happy thoughts from me and my siblings who had no idea what my parents were going to soon share with us, although it wouldn't be that night. I remember talking to my mom, saying that once we got home that we should watch old family videos, of when my brother, sister and I were little. Happy and excited to go home we all hurried to the car.

I was getting into more comfortable clothes, and brushing my hair, when I had just remembered a question I needed to ask my mom. So I walked into her room and noticed she was in the closet with the door closed, talking on the phone with someone secretly. Having no idea who it was and being curious I tiptoed into the bathroom that was connected to the closet. I looked in the mirror while listening to the door, and all of a sudden I heard the words diagnosis and chemotherapy. That was all I needed to hear, I started having a feeling of nervousness, my hands became sweaty it was hard for me to swallow and I began to feel tears streaming down my face. I couldn't believe it, I called out "mom!" as I began to sob, and she quickly came out of the closet, telling whoever it was that she'd call them back. She wrapped her arms around me tightly and told me it was okay.

Walking me back to my room, not wanting my dad to hear us, she sat me down. Telling me that they had just found out, I tried to get my words out, all I said was "dad said it wasn't cancer" she said that's what they both thought but the final bone marrow test was what told them it was in fact lymphoma. I still couldn't believe it; of course the first thing I began to think of was the worst, as do most people when they hear the word cancer. After calming down a little bit, I asked a few questions like first of all, what is lymphoma? I was still only in 7th grade and had no idea what that kind of cancer attacked. Then I asked what stage it was. "4." She replied. I began to get the feeling again, the scared anxious crying feeling. All I could do was put my head into my hands and let it out. She kept assuring me it would all be okay, that my dad was a strong person and could fight this off. I didn't doubt it at all, but I couldn't get myself to put aside my fears.

I thought that the pain of realizing what was wrong with him would be the worst, but it was yet to come. April hit, and my dad began his chemotherapy treatments. By this point he had told my brother, sister, and myself formally, but it didn't make it any easier the second time around. He came back from his first treatment looking very sick; he looked pale, weak, and exhausted. I think that was the worst part through this experience was seeing my father, the strongest person in the world to me, suddenly looking like a cancer patient. One night, that summer I remember being at the dinner table, and my dad had just gotten back from another full day of chemo, all of a sudden he seemed like he was going to pass out, he was speaking and then just drifted. I cried at that sight, and once he felt better again I crawled into his lap and just hugged him.

As my summer drew to a close, it was time for my dad's final cat scan, I waited by my phone chewing my nails nervously, it was the day he was due to get the results back, and I was anxious. I finally got a text from my dad. In it he told me that they just got the results back and all the "cooties" were gone, that's what he used to call them to make me feel better. I was so happy, I couldn't wait to see him so I could hug him and tell him how proud of him I was. He has been in remission ever since.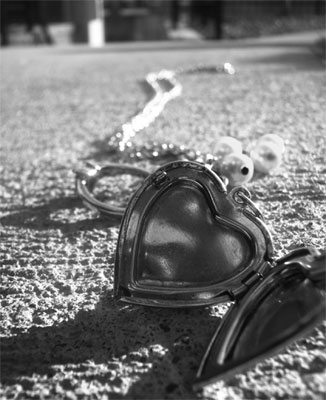 © Francesca Y., Robbinsdale, MN