Baked Goods Gone Wrong
May 21, 2012
"See you at one o'clock, Dad!"

I slammed the door behind as I hopped out, listening to the large car pull away as I headed through the automatic doors of Sendiks. It was my third day working, but I was still feeling a bit uneasy about today. I worked both Tuesday and Wednesday at night, closing up the bakery and learning what all I needed to for close. But now, I was entering my first day for the morning rush of citizens getting their breakfast goods. The wafer of delicious smells of Sendiks' quality groceries entered my nostrils as I avoided any customer, remembering the rule they taught us to help anyone within ten feet. I was shy and still new, so the layout of the store was as much of a stranger to me and any new customer.

Back into the back room, I grabbed myself a black clean apron, slipping it over my head and tying it tightly around my waist. I knew by the end of my shift, it would be covered in flour and anything else lingering from the bakery. Pushing my way into the main floor, I winced at the powerful smell of baked goods. Breads, buns, freshly put out donuts and scones while customers listed off what they would like. I nabbed a pair of latex gloves and struggled them onto my hands before making my way to help the next awaiting customer.

An hour in and I knew it was going to be a long day. My eyes continued to wander to the register whenever I had free time. My manager ordered me to cut some loaves of bread, which I excitedly hopped to instantly. Cutting bread was amazing when the loaf slide between the slider and the mechanism pushing it into it, cutting it into the pre-sliced image everyone knew. I could feel the warmth emitting from the baked item as I slid it in, setting the machine to do its work.

Except it mangled the warm item rather than cleanly cutting it like I was use to seeing.

Frustrated, my manager managed to help me by giving a demonstration of slowly putting the freshly baked item through the machine rather than fast like I was use to. Sighing, I continued on and finished all the bread I was ordered to slice.

With still many more loaves to cut, my manager instead sent me to the back to package up loaves of cooled French bread into the elongated containers to put in front of the bakery. I followed the procedure of grabbing loaf one by one and then slipping it into the bag, then returning to grab another loaf. After the bigger loaves were bagged, I printed out numerous price tags, slapping them on the clear wrap displaying the food. I placed them outside in the baskets before moving onto the smaller loaves.

My head was beginning to pound and I could feel bile in my throat. I felt definitely sick, but more of new job sickness than actually being sick-sick. I remembered back to applying for cash register and bagging, but the store manager conned me into taking a job in bakery. The idea of just filing orders of customers seemed easy, but at the moment…I would rather be bagging customer's groceries than waiting for others to give me things to do. My mind swirled with negative thoughts as the scent of bread made my stomach churn. I began to realize how much I hated this job. How much I was unprepared for the Saturday morning rush. I had only been trained to do closing. I panicked and slammed my hands over my ears, biting down on my lip. Tears swelled up in my tear ducts and I choked a bit before letting my tears out. The stress was unbearable. I was excused to calm myself down in the break room, in which I bumped into my store manager on the way.

He allowed me into the break room, being a nice guy that all the employees knew he was, and I sat there. I don't know how long it was, but he allowed me to go home for the day. I dialed my dad's number and called him to pick me up. Nothing worked for me at this job, as even punching in was a hassle and added more to my stress. My store manager brought me a water bottle straight from the store's line while I waited for my father to arrive. As soon as I got his text, I hurried my way out of the store minus my apron. As I climbed into the navy blue Pacifica, I avoided eye contact from my father and answered him in a monotone voice. I knew I wasn't going to ever return.

Bakery was not for me. Not for my first job.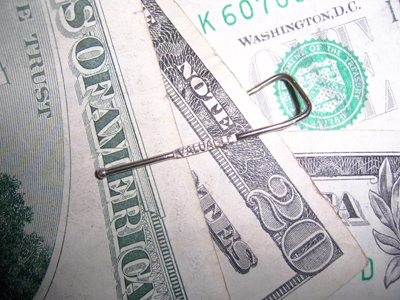 © Valcy E., Stony Point, NY