Shifting My Horizons
April 30, 2012
Andre Gide best said "Man cannot discover new oceans unless he has the courage to lose sight of the shore."

Right now I'm on the bus proceeding to Washington D.C. and Virginia. Despite the fact that I have school this week it was important for me to go on this expedition. Approximately this time last school year I was in Tennessee, and Atlanta. Last year, on the spring trip with Wayne State University TRiO Upward Bound I commit to memory a number of important life lessons. Morehouse President, Dr. Robert Franklin highlighted five important "expectations" that all Morehouse Men must meet, but I think we'd all be better off if we could embrace these all-important qualities of leaders. He insistent, that students instead embrace his "Five Wells": well-read, well-spoken, well-traveled, well-dressed and well-balanced. And he highlighted three: reading, speech, and dress. I practice these fantastic qualities in since I was exposed to them.

I fully understand, appreciate, and acknowledge the reasons why my director Mr. William Tandy doesn't allow us to do certain things. The rationale behind why we have a dress code, and social development class, college tours, and academic support. You're probably wondering how much a program like this would cost? The answer is absolutely free! And all we were required to do is write an essay, and people were complaining about doing that.

I realized that my peers most of time do not understand the magnitude of this free opportunity to them to be open to the elements of college life, and cultural activities.

If you expand your horizons, you broaden your outlook on life and its possibilities. It's a great idea for young people to travel because it can really expand their horizons.

The dictionary defines the idiom "broaden your horizons" as to increase the range of things that someone knows about, has experienced, or is able to do.

Wayne State University TRiO Upward Bound has provided me with wonderful experiences from me to grow into young man I am, and becoming. The exposure to things that will define my image as a man in 21st century society will forever impact my foundation as black man living in America today. "A person can grow only as much as his horizon allows" which was best quoted by John Powell. A person close to me once told me every day that wake up in the morning you must choose life or death. At first I was puzzled by what he told me but so I understood what he meant. The type of music I listen to, the food I eat, the friends I kept, etc.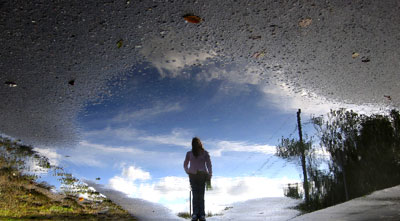 © Daniel H., Oak Bluffs, MA