By The Grace of God
April 27, 2012
In order to have victory you have to be strong. I remember years ago when I was younger my grandmother had gotten really sick and had to have surgery. I was too young to know what was going on but I understood it a little. I remember sitting in the lobby with my family, silent. All you could hear was hospital phones ringing and nurses talking amongst each other. No one was really saying too much.

Shaking. Hush. Sobs. The operation took awhile. I could see worried looks on everybody's face; I sat wondering what was going on. When the doctor came to the lobby everybody stood up and asked how everything went. The doctor smiled and said " The operation went well; you all will be able to see her soon.

From that day on I wonder why my grandmother had to get surgery. My dad always told me it's becausee she's really sick. But I wanted to know the real reason. It seems as if my grandmother lives in the hospital becausee she's always there. I hate seeing her lying in that hospital bed, in pain, knowing there's nothing I can do to help her.

She has had several blood transfusions and surgeries. Every time I look at her I see so much victory and strength. When I think about giving up I think about her and how far she has come. My grandmother is currently in the hospital today. She has been there a couple of days. A few days ago she had another operation, but this operation was a little different this time. My dad and aunt had been calling trying to get in touch with her for hours but no answer. Worried. My aunt called the hospital and they informed her that they had to take my grandmother down for more test becausee she wasn't acting herself.

I try to call and check on her every day. She has been through so much and still has a smile on her face. If she can do it, I know I can.

Praying for better days!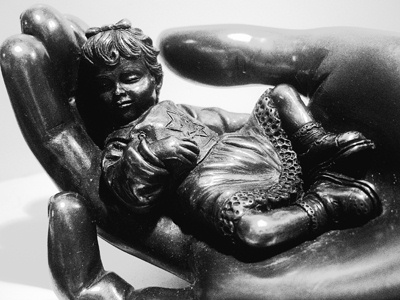 © Dat L., Worcester, MA