Who Is He And When Will We Meet Him???
April 27, 2012
New man and 72 hours. Crazy right how I love this guy and it doesn't even seem like I've really got to know him. Three years ago I knew he belonged to us, but nothing was ever confirmed. No conformation because it was so scary at that moment to find out the WHAT IF. I was so sad because the thought of never knowing really hurt. He disappeared and we thought we would never find or see him again.

This year we found him again and not once did we let him slip away this time. We continued to keep in contact because for some reason it was like it was meant to be. I wish when we had first met him that everything could have been confirmed so we could experience a stronger relationship but, maybe it wasn't the right time.

David is a grown man with his own family. I can't imagine being an adult and not knowing whom I belong to but, things happen. It seemed as if David was in dire need to find out where he came from. Maybe it was a piece of him that felt incomplete. Odd because I felt incomplete too like a piece of me was missing ever since the first time I had met him.

This past Monday it was confirmed that he is indeed my brother. I was felt with so much joy because my dad seems very pleased with the results. The best part about it is that David seems to be accepting us for who we are and trying to put the past behind him and give us a chance. On Saturday I finally met him as my brother and started an instant bond with him. That was a highlight of my day because it wasn't as awkward as I thought it would be. Everything just seems so perfect now. The best part about it is that he seems to be happy and content just like me because I know deep down in my heart that this is going to be the beginning of a wonderful brother and sister relationship.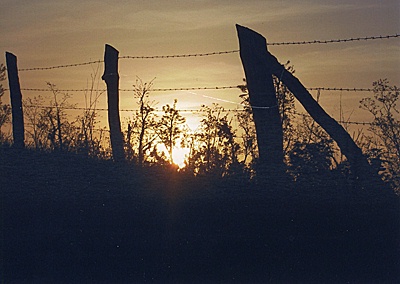 © Michael T., Letart, WV