No Matter the Worst, Life Just Goes On
April 27, 2012
Life is full of lessons. Some minuscule, some prodigious. Most of them that occur through day-to-day events are so hidden deep in the reasoning behind an event that we don't notice them, and if we do notice them we seldom understand them. In my personal opinion there is a plethora of prominent lessons to be learned and comprehended in life, but the most prominent in my view is "life just goes on." When I was first introduced to the concept I immediately understood it. Or so I thought. Same as many others it took a tragic event to happen to get me to understand this lesson.

I had lived with him for around four or five years prior to his death. Things were going good in my life at the time. I was young, doing well in school, getting money and to be quite blunt, not giving a care about anything outside of my family. Then all of a sudden things switched up. It turns out they were switching up way before I found out. He took ill in the beginning and my sheer ignorance (by definition) impaired me from understanding the truth of the situation. Time reluctantly went on and it seemed as though he was just getting sicker and sicker. She tried to tell me what was going on but I didn't listen of course.

My somewhat childish mind frame thought it was a joke. I thought everything was going to be swell and dandy. From that point things just got more and more crazy and hard to understand let alone explain. Finally I got the picture after I had to ride with him to start radiation treatments. It turns out he had not one, not two but three forms of the worst cancer possible. Quoted from the operating doctor. At that point I understood the severity of his situation. In some way I guess you can say I over reacted to the horrific news, but at the same time how could you not expect me to.

Day after day, week after week things just became so bleak. A few months had passed then he was sent to a nursing home. His family said that our current living conditions weren't compatible with his illnesses. After what seemed to be the worst months a middle school student could endure things turned around dramatically. While eating pizza and playing my game in an attempt to sway my thoughts away from the sadness, I received a phone call that he was "escaping" the nursing home, that he had to leave or he would go insane.

From that point on things couldn't have got better. He came home and finished out his treatments at the nearby hospital. After so many treatments the cancer finally went away. She and I were so ecstatic by the news that we threw him a party! Several months had passed and things were on an ascent. Unfortunately the bliss days didn't last long. I had later got word that his cancer had came out of remission only this time with a mad vengeance and his life in its cross hairs. Similar to the emotional rollercoaster of a relationship, things went down hard and fast. As you would expect he became more ill than before. I was holding on to my faith of his recovery tighter than a vise grip.

Just a little under two months later I was abruptly awoke to the tragic news of my father's death. January 4th, 2009 a morning so depressing I vividly remember everything, from the dream I was having to the things that were sitting on my dresser.

Now it is three years later and unfortunately it took such a horrendous event to occur for me to understand what seemed like a minuscule concept. When things happen on a day-to-day basis, no matter inadequate or suffice life just goes on. Time doesn't stop to aid you in your needing moments. Day after day, week after week life goes on.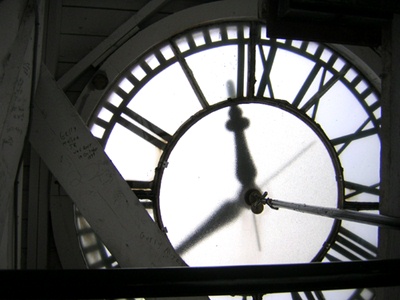 © Tatyana Z., Norwood, MA