Future Plans
April 27, 2012
What I have planned to be when I grow up in the future is a well known talented famous football player. I don't really care which team I play for as I get drafted to the NFL and get paid high salary, enough to support me and my family. The career to me is most definitely the try. But if that really doesn't work out I also had in mind planned to be a famous fashion clothes designer. I want start making and designing my own clothes but in order for me to do that I have to get some good advice from a well known famous clothes designer who really gives and gets a lot of acknowledgement .

I also want the name of my designs for my clothes to be called REMICONVOR or Rituals those names I picked sound kind of catchy to me. But I hope it doesn't look or sound whack to the buyers and the people who markets and sell my clothes. I hope to succeed into start designing my own t-shirts and handbags, to give people a good idea of what point I'm trying to get to. The designs I have chosen for this name brand will be a medium sized star with multiple stars bursting out of them .It might sound kind of whacky now but once it gets made its going to be eye-catching.

When I sit down and tell people my thoughts and I tell them that I want to be a clothes designer. They look at me like I'm crazy and ask what's wrong with you there's better things to do out in this world then that. I don't care I know what I want to be and no one can't tell me I can't be that cause that's just crazy, they are putting down my dreams and to me I think they are just hating because they can't be what I want. But who am I to tell them that just like they can't tell me what to be. I hope to see myself on the front cover of Forbes magazine one day known as a famous designer/entrepreneur with a rough past with a bright future ahead.

Sometimes I wonder how did Ralph Lauren and all these other famous designers make it this far, like what made them think that they were going to go out there and just get it, work hard gets you hard checks and they pay off quick, easy, and with fame for some.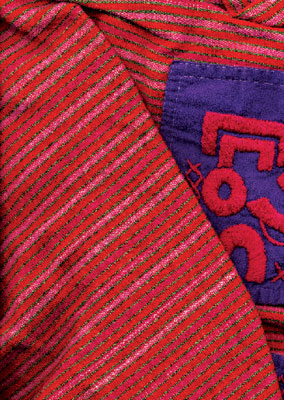 © Christine S., Grinnell, IA